STOCKHOLM, (Reuters) – Cuba's Dayron Robles powered to victory after rival Liu Xiang was disqualified for a false start in the 60 metres hurdles at the XL Galan meeting in Stockholm yesterday.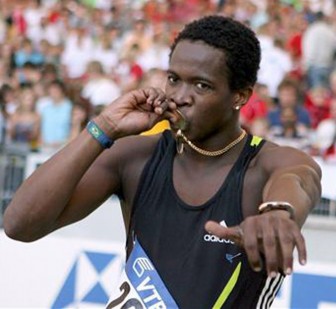 Liu, the 2004 Olympics high hurdles champion, jumped the gun having already stood up from the blocks once when he was unsettled by the noise of the crowd.
The Chinese athlete, immediately left the track, not waiting for confirmation of the disqualification.
Robles, who won in 7.66 seconds, lost to Liu in Birmingham last weekend in the pair's first meeting since the Cuban was disqualified for obstructing his rival in the final of the 110 metres hurdles at the 2011 world championships.
The world record holder crossed the line first but was stripped of the gold which went to American Jason Richardson with Liu taking the silver.
Around the Web