The activities commence this morning when Mohammed brings off the 21st annual R&R Internat-ional sponsored Mashramani cycle programme from 9am at the National Park Circuit.
It will conclude tomorrow with a 40-mile road race.
For today's feature event, the 35 laps, schoolboys and invitational event, Alonzo Greaves is the defending champion having won last year's event in one hour, 16 minutes and 14 seconds.
The defending Juvenile champion is Michael Anthony and the Veterans' champion, Kennard Lovell.
Anthony won last year's 10 lap event in 23 minutes and 10 seconds while Lovell clocked 13 minutes and 27 seconds in winning last year's Veteran's event.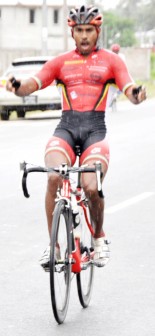 Today's events are: 12 to 14 yrs Boys & Girls, three laps, BMX Boys Open, three laps, Veterans Under-50 years, five laps, BMX Boys 12 to 14 years, three laps, Veteran Over-50 years, five laps, BMX Boys 9 to 12 years, three laps,  Veterans O– 60 years, five laps, BMX Boys 6 to 9 years, two laps, Juveniles    , 10 laps, Schoolboys and Invitation, 35 laps and Upright Cyclists, five laps. R&R International will also sponsor tomorrow's 40-mile Road Race which commences from the Demerara Harbour Bridge, proceeds to Bushy Park on the East Bank of Demerara before returning to the Demerara Harbour Bridge for the finish.
The defending champion is the evergreen Robin Persaud, who won last year's event in one hour, 42 minutes and 41 seconds.
Raynauth Jeffrey and Junior Niles and the defending Junior and Veterans champions respectively.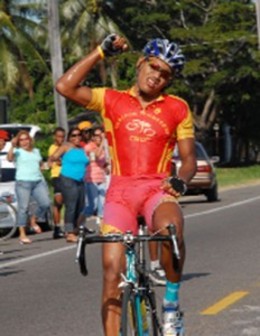 The first six finishers will receive prizes along with the first two Veterans and Junior cyclists to complete the distance.
Some six Prime Prizes will be up for grabs during the course of the race.
Former cyclist and Managing Director of R & R International Limited, Jacob Rambarran is expected to distribute the prizes to the respective winners.
Around the Web