By Iva Wharton
The Guyana Darts Association (GDA) would be focusing on reviving the sport in communities outside the city and introducing it into the education system, according to President of the GDA Grantley Culbard.
He said that in years past darts was thriving in Berbice, Linden, West Demerara, East Bank of Demerara, and Essequibo among other areas, but that has changed.
That, he said, is responsible for the association trying to recruit young blood, "and we are hoping to be able to go to the schools to involve the youngsters. I can tell you that in other parts of the Caribbean there is a very healthy youth programme in darts going. I think Barbados should be the best of them and corporate agencies support the game very well and the youths do win a lot of attractive prizes in Barbados."
Culbard said that he has already spoken to the Sport Minister and he plans to meet also with the Education Minister. "It has to be a very disciplined approach because you know darts can be a very dangerous weapon. However in the first introduction of this there are some special kind of darts that does not carry the point and there is a special kind of dart board. As they get older we will see if we can trust them with the other."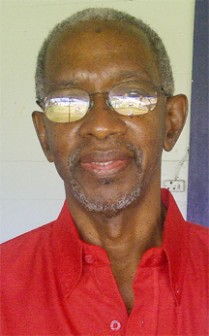 Culbard said that having young people involved in the sport will increase its numbers, which decreased over the years mainly due to migration. He said that many of the experienced players are now representing countries in North America and the Caribbean.
According to him international tournaments would see them competing against former teammates, who were trained locally, "sometimes we beat them and sometimes they beat us."
Asked about female participation in the sport, Culbart said that the association has quite a few females competing, but he did not know what prevented them from competing in the last competition hosted by the association on Sunday. That tournament was the Mashramani championship which usually attracts international participation.
Around the Web