If there were any lingering doubts about the seriousness of the Golden Jaguars' upcoming third round 2014 World Cup qualifiers against  Mexico, Costa Rica and El Salvador, events during the just concluded four-game Caribbean tour, should firmly put those doubts to rest in the mind of the Guyanese public.
The two major opponents in the group, Mexico and Costa Rica, are leaving nothing to chance in their preparations for their upcoming World Cup Qualifiers against new kid on the block – Guyana.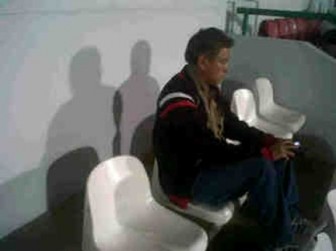 The top CONCACAF contenders sent coaches to follow the local Jaguars and scout their matches on Guyana's recent Caribbean Tour.
National Team Co-ordinator Rawle Adams, confirmed that the Spanish speaking football giants had scouts monitoring the Golden Jaguars on their Caribbean trip.
"It was Head Coach Jamaal Shabazz who spotted them in Tobago and alerted the Staff," stated Adams, a Systems Analyst at Guyana Telephone  and Telegraph company.
Adams said it was no cause for alarm since scouting opponents are an integral part of the modern game.
Assistant Coach Wayne Dover says such a move is "an eye opener.
"This is really a next level and the Head Coach always reminds us that World Cup Qualifiers are  a project not just a tournament," stated Dover.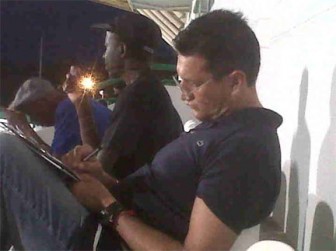 "Imagine the Costa Rica Coach came to Guyana just to see the playing surface and they are considered top countries but it is instructive how they are leaving nothing to chance," he added.
Jaguars Fitness Coach, Ivan Persaud, while echoing similar sentiments, insisted that Guyana has got to do likewise if they are to stand any chance against the "giants in Concacaf.
"We have discussed scouting these teams, its an important part of the preparation," explained Persaud.
"Our only chance against these Concacaf giants is proper preparation," he added.
Guyana open their third round qualifiers in Mexico on June 8 at the World famous Estadio Azteca (the venue of the 1970 and 1986 World Cup finals) before hosting Costa Rica at the Providence Stadium on June.
However, before that, the Golden Jaguars kick off preparation for that game Wednesday night with an International Friendly match against Guatemala  and fans are reminded, as the case was during the historic game versus the Soca Warriors last November – this friendly will be streamed live on the internet at www.guyana-events-live.com.
Around the Web