younger players who were part of the recent four-game development tour to the Caribbean have earned call-ups to the Guyana national team for the international friendly against Guatemala tomorrow evening.
Mid-fielders Konata Mannings and Kester Jacobs and 18- year-old Trayon Bobb along with two other teenagers Colin Nelson and Pele's Sheldon Holder are included in the Golden Jaguars team.
Speaking about their inclusion Coach Jamaal Shabazz commended their efforts to get into the team.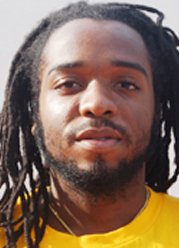 "These guys have earned the right by their efforts and performances and have  given us more options in our selection process."
The Jaguars will be without the UK-based trio of mid-fielder/left-back Chris Bourne and  the Cort brothers (Leon and Carl) who all have club commitments.
Also speaking to the media was defender Leon Cort who had scored that unforgettable winning goal versus Trinidad in November and he explained to the Guyanese public why he won't be coming while wishing the team the best of luck.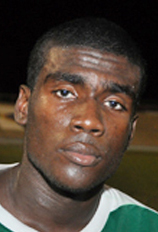 "Due to a long backlog of games due to the weather in England and games being cancelled and rescheduled I'm unable to attend this up and coming friendly with my team (Charlton Athletic) looking to maintain their position at the top of the league (League One) at this crucial phase of the season. However I wish all the boys good luck for the Guatemala fixture and other huge games they  have coming up," Cort said.
Star striker Gregory 'Jackie Chan' Richardson is back dispelling rumours of a rift between him and Coach Shabazz.
Also making a return to international football after a year's absence is US-based defender John Paul "JP" Rodrigues.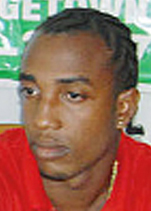 Rodrigues while playing for his North American Soccer League (NASL) side Tampa Bay Rowdies was injured towards the end of the last season and so he missed all of the team's successful second round qualifying matches.
Promising attacking player Vurlon Mills has not been considered since he has only just recovered from the injury he suffered two months ago while playing in the T&T pro league.
The full squad is : Chris Nurse (captain), Jake Newton, Ricky Shakes, Shawn Beveney – UK-based, Richard Reynolds, Kester Jacobs, Anthony Abrams, Konata Mannings, Gregory Richardson, Anthony Benfield, Travis Grant, Sheldon Holder – Guyana-based, Walter Moore, Trayon Bobb, Colin Nelson, Kayode McKinnon, Charles Pollard, Ronson Williams – Trinidad-based, John Rodrigues – USA-based, and Taylor Benjamin – Canada-based.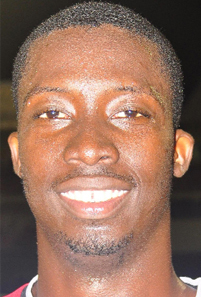 Fans are once again reminded that Wednesday's game will be streamed live on the internet at www.guyana-events-live.com
Around the Web