(Jamaica Gleaner) In a reported bid to diffuse tensions between the Jamaican Government and the West Indies Cricket Board, (WICB) board president Julian Hunte is to pay a visit to Jamaican Prime Minister Portia Simpson Miller to 'make amends' following heated exchanges between the board and the prime minister over the last week, sources tell The Gleaner
The verbal confrontation surrounds the continued exclusion of opening batsman Chris Gayle from the West Indies team and the fact that Jamaica was not considered as a venue for any of the matches for the upcoming tour by Australia.
The decision to pay a visit to the Prime Minister was arrived at during a meeting of the board in St. Lucia on the weekend however sources said nothing has yet been arranged.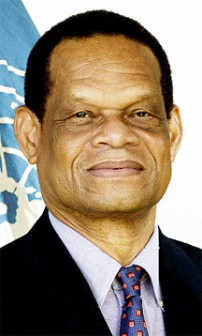 Over the past week tension between the WICB and the Jamaican government developed after Mrs. Simpson-Miller, speaking at the Jamaica Cricket Association Awards just over a week ago, called upon the WICB to re-instate Chris Gayle to the West Indies team. Saying that justice delayed is justice denied, the prime minister said said that Gayle was being treated unjustly and deserved to be recalled to the regional team. "Cricket is too important to the people of Jamaica and the West Indies for this to be left down the wicket," the prime minister said.
In response the WICB issued a statement that was to trigger a firestorm. In the statement the board said they regretted the Prime Minister's comments and suggested that she had not been properly briefed on the matter. "Had the Honourable Prime Minister been briefed she would have been informed that Mr Chris Gayle has been written to by the WICB, clearly outlining the full details of what is required of him. The WICB is awaiting a response from Mr Gayle. The WICB implores the prime minister to use her good office to urge Mr Gayle to respond favourably in an effort to put this issue in the past."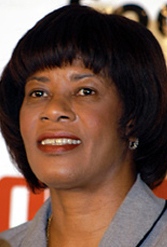 The prime minister described the WICB response as 'rude' and said she would be taking the matter to CARICOM in the coming days. The JCA, too, came to the prime minister's defense. President Lyndel Wright characterized the WICB statements as 'out of order' and 'disrespectful'.
Around the Web