(Reuters) – U.S. sprinter Mike Rodgers has accepted a nine-month ban for a failed drug test but will still be able to compete in the London Olympics if he qualifies, the U.S. Anti-Doping Agency (USADA) said yesterday.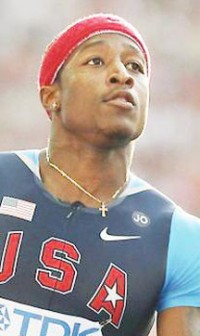 The former American 100 metres champion, who tested positive at an event in Italy last July, will be banned through April 19, making him eligible for the U.S. Olympic trials in June if he meets testing requirements.
USADA said Rodgers, the second fastest American and seventh fastest globally last year at 100 metres, gave "inaccurate and misleading testimony" at his hearing but eventually agreed to his ban before the arbitration panel could act upon it.
Rodgers said he has since learned that the banned stimulant methylhexaneamine, found in many energy drinks and nutritional supplements, is acceptable in out-of-competition training but banned from in-competition.
"Needless to say, this has been both a humbling and enlightening experience," Rodgers said in a statement. "I made a huge mistake and take full responsibility for my actions."
Around the Web