The much-anticipated junior Carifta trials which had been set for tomorrow at the Police Sports Club ground, Eve Leary has been rescheduled to March 8th (Phagwah Day)by the Athletics Association of Guyana (AAG) due to the inclement weather.
The meet is seen as the measuring stick for the AAG's selection committee to generate the best Guyanese team for the 41st edition of the Carifta Games to be held in Bermuda from April 6-9.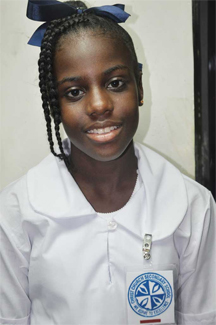 The marquee event usually brings the cream of the crop to the fore and this time a number of new rivalries are expected at the junior level, especially with the new stipulated qualifying standards being tagged on each event by the AAG.
In previous talks with AAG President Colin Boyce, it was learnt that both Stephan James and Jevina Sampson of the Running Brave Athletic Club were regarded as highly likely to attend the meet, as it is expected  they would make the standards stipulated by the AAG.
Boyce said further in one interview with Stabroek Sport that once Sampson could come close to the time he would grant her a spot on the team as she will be eligible for the games, since the rising star is approaching the age of 14.
"I've heard that she will reach the age where she can compete at Carifta and once that is so, it is a matter of how she performs at the our trials, even if she misses our times by small margins I believe she deserves a chance to compete.
"I'm not biased and once I see an athlete with the inclination to do well I will allow them to try their best because it will allow that athlete to see where they are among their peers in the Caribbean and also have a chance to prove themselves to scouts at those games," Boyce had said with respect to Sampson in a Stabroek Sport  article on January 5th this year.
Around the Web