At least four cricket knights will join Sir Vivian Richards in Antigua to celebrate his 60th birthday and to participate in fund-raising drives to realise money to combat cancer.
Another cricket legend, Brian Lara, who holds the World record for scoring the most runs in a Test match, will also be in St. John's for the celebrations.
In fact, Lara will be guest speaker at the official function which will be attended by Sir Ian Botham, Sir Richard Hadley, Sir Garfield Sobers and Sir Everton Weekes.
Another Barbadian knight, Sir Hilary Beckles, will also be present and will give a lecture on the history of cricket and on Viv's outstanding career.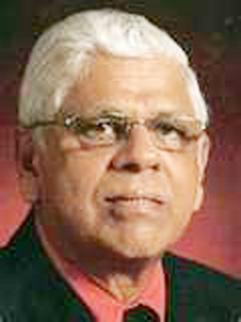 Four of the legends, Sir Ian, Sir Richard, Sir Garfield, and Sir Vivian, will tee up for a fund-raising golf tournament.
Lara has received several awards and national honours for his magnificent performances.
He was awarded the Trinity Cross (TC) the highest honour in his native Trinidad and Tobago, and the Order of Caribbean Community (OCC), the region's top achievement. He is also the recipient of the Order of Australia, and has obtained an honorary doctorate from the University of Sheffield.
He has not been knighted because Trinidad and Tobago is a republic and does not bestow English honours on its citizens, but the government of Antigua and Barbuda should do so since Lara broke Sir Garfield Sobers world record test score of 365 in Antigua in 1994 before setting the mark at the unprecedented figure of 400 runs the highest score in test history a decade later on the same ground to retake the record from Matthew Hayden.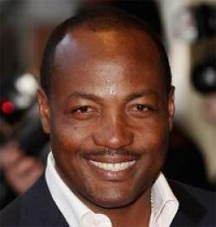 Both massive innings were against England. There is no doubt that Lara is one of the most outstanding batsmen in the World, and he had three stints as West Indies captain. The Baldwin Spencer administration would have no criticism if it makes such a move since precedents have been created when non nationals, Dr. Fenton Ramsahoye, of Guyana and Brian Alleyne of Dominica were knighted by the twin-island state.
Dr. Ramsahoye was honoured for his sterling contribution as a jurist and Alleyne, who acted as Chief Justice for the Eastern Caribbean Supreme Court for three years, was recognized for his role in the judiciary.
In my humble view it would be most fitting if the announcement is made on the night of March 7, the 60th birth anniversary of one of the greatest batmen, Sir Isaac Vivian Alexander Richards who has been named one of the five cricketers of the century, and the best one day batsmen in the history of the game, is the only living national hero of the twin-island countries of Antigua and Barbuda.
Sports Editor's note: – Oscar Ramjeet is a well known Guyana-born Caribbean journalist/attorney
Around the Web