ST GEORGE'S, Grenada,  CMC – Barbados captain Kirk Edwards fell agonizingly short of his fifth first class century as his side got the better of the exchanges on the opening day of their final round Regional Four-Day match against Windward Islands here yesterday.
The right-hander, warming up for the start of the Test series against Australia starting later this month, was tragically run out for 99 but his knock helped Barbados to 192 all out, after they won the toss and batted at the National Stadium.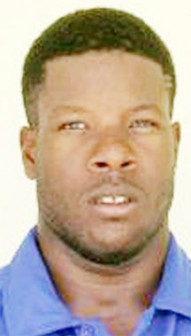 At the close, Barbados had hit back strongly to reduce the home side to 65 for four with seamer Javon Searles taking all wickets to fall for 22 runs.
Chasing one of the three semi-final spots up for grabs, Barbados' batting struggled as West Indies off-spinner Shane Shillingford snatched six for 77 to destroy the innings.
Openers Kraigg Brathwaite (13) and Omar Phillips (11) were removed early as Barbados slumped to 39 for two before Edwards and Kyle Hope (21) repaired the damage in a 37-run, third wicket stand.
Once Hope became Shillingford's second wicket, Barbados lost their way again and found themselves tottering at 162 for nine.
However, Edwards found an ally in Jomel Warrican (nine not out) and they pair added a precious 30 for the final wicket.
All told, Edwards faced 170 balls and struck seven fours and two sixes, during his 237 stay at the crease.
Any thoughts the Windwards had of capitalizing were quickly shattered as Searles sliced through the top order removing openers Devon Smith (2) and Atticus Browne (1) cheaply, before also prising out Keddy Lesporis for eight and Andre Fletcher for 20.
They are still 127 runs adrift of first innings points.
Scoreboard
BARBADOS 1st Innings
K Brathwaite c Fedee b Shillingford          13
O Phillips lbw b Pascal                                     11
*K Edwards run out                                         99
K Hope c Lesdporis b Shillingford              21
J Carter lbw b Shillingford                              0
S Brooks c Lesporis b Shillingford                3
+S Dowrich run out                                            5
C Brathwaite c wkp James b Shillingford 16
J Searles b Shillingford                                      4
S Benn b George                                                    1
J Warrican not out                                               9
Extras (b3, lb2, nb5)                                         10
TOTAL (all out, 64 overs)                          192
Fall of wickets: 1-22, 2-39, 3-76, 4-76, 5-90, 6-109, 7-127, 8-143, 9-162, 10-192.
Bowling: Pascal 8-0-27-1, Johnson 10-4-22-0, Shillingford 24-4-77-6, George 10-2-34-1, Sebastien 12-1-27-0.
WINDWARDS 1st Innings
D Smith b Searles                                                  2
A Browne lbw b Searles                                      1
A Fletcher c Hope b Searles                          20
K Lesporis c Brathwaite b Searles                 8
*L Sebastien not out                                         21
S Fedee not out                                                  12
Extras (w1)                                                             1
TOTAL (4 wkts, 26 overs)                             65
Fall of wickets: 1-2, 2-12, 3-30, 4-36.
To bat: +L James, D George, S Shillingford, N Pascal, D Johnson.
Bowling: Searles 8-2-22-4, Brathweaite 9-0-37-0, Benn 5-3-2-0, Carter 3-2-2-0, Warrican 1-0-2-0.
Position: Windwards trail Barbados by 127 runs with six wickets intact.
Toss: Barbados.
Umpires: C Mack, G Greaves.
Around the Web