West Indies leg-spinner and 2011 International Cricket Council (ICC) Emerging player of the player  Devendra Bishoo is expected to be available for Guyana's regional four-day squad for next week's potential semi-final fixture.
This was revealed to this publication  yesterday by a source who indicated that given the fact that the 26-year has been omitted from the West Indies side for the current One_day Series against Australia due to the rise of Sunil Narine Bishoo  could be included in the Guyana team for next week's semi-final match.
It was also disclosed  that young batsman Chanderpaul Hemraj and fast-bowler Ronsford Beaton will remain with the squad also. It was previously reported that these two players would have to be replaced, because of their participation in an upcoming  West Indies Under-19 camp from March 28th – April 4th in Barbados, in preparation for the Under-19 World Cup in Australia from August 11th – 26th.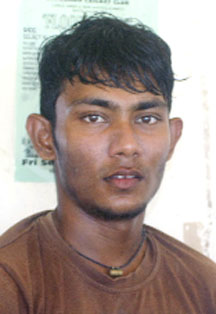 Otherwise the majority of the previously selected squad by the now dissolved Guyana Cricket Board (GCB) that played in Guyana last ground match versus Trinidad just under a week ago has been retained.
During the past week the Interim Management Committee (IMC) named its 13-man Guyana squad for preparation for the semi-final, including middle-order batsman Vishaul Singh, left-arm spinner Eugene La Fleur, opening batsmen Richard Ramdeen and Shemroy Barrington along with medium pacer Keon Joseph.
A WICB official told this newspaper during the week  that given the unique situation in Guyana, the WICB cannot give a firm answer on who is authority to pick a Guyana team for their remaining stay in the regional four-day competition and stated that a decision was to have been made during the  WICB executives meeting last evening in St. Lucia.
Around the Web