The Athletics Association of Guyana (AAG) is looking to up the competition level to fine tune the national team in time for the 41st edition of the Carifta Games with a developmental meet at the Guyana Defence Force (GDF) ground from 10:00hrs today.
For the first time in Guyana's history, the AAG will seek to send seven sprinters in Stephan James, Chavez Ageday, Davin Fraser, Tevin Garraway, Letitia Myles, Shomane Daniels and Tirana Mitchell to one single Carifta Games while two distance runners in Andrea Foster and Samuel Caitan along with a field event athlete will level off the team.
Guyana is known for thriving in distance events at the Carifta Games with their long history of medalists such as Cleveland Forde, Alika Morgan and most recently Jevina Straker in the 1500 to 5000 metres event.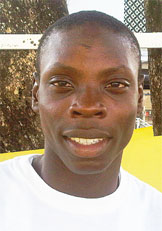 Therefore there was a change of schedule that had the relay championships scheduled for this month being postponed to allow more conventional meets in order that the juniors can have as much race competition as possible in the lead up to the Carifta Games, according to president of the AAG, Colin Boyce.
The meet today, according to Boyce, will be an open event which will see the juniors going up against the seniors, with some intriguing matchups expected, especially in the absence of Guyana's top sprinters in Winston George, Rupert Perry and Quinse Clarke who are on a training stint in Jamaica in preparation for the 2012 London Olympics.
The male sprints will be particularly intriguing as it will provide a challenge among the remaining senior sprinters with the  likes of Ageday and James  in ripping form. Both athletes ran the season's best times for the 100 metres in 10.3s and the 200 metres in 21.3s respectively.
Meanwhile these development meets provide a proving ground for these athletes, especially in the case of Mitchell, who won the female under-17 100 metres in 12.2s without the presence of Running Brave's star Jevina Sampson who was having an impressive start to her season before being sidelined with quadriceps injury on the day of the trials for selection to the team.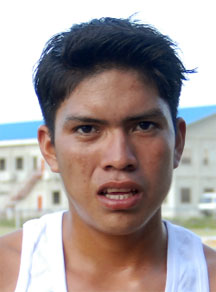 Sampson who has a season best of 12.3s over the 100 metres will have a lot to prove after missing the trials while Mitchell will be looking to validate her selection to the team with a win over Sampson.
Further, there will be constant pressure on the Carifta selectees to keep their performances up to standard to avoid missing the opportunity to represent Guyana in Bermuda at the Carifta Games.
In light of sending seven sprinters, four males and three females, the AAG could possibly  register a 4×100 metres team for the first time as well at the Carifta Games.
However, today will tell its own tale in Guyana's athletics world when the meet runs off from 10:00hrs.
Around the Web