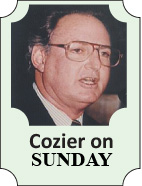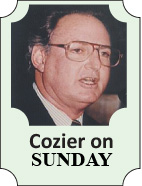 Kieron Pollard's phenomenal six-hitting capacity has made him among the most sought after cricketers in the newest, shortest and most lucrative format of the game.
For all the value and the reputation he has earned internationally, the imposing Trinidadian has repeatedly stated his frustration at being categorized purely as a devastating Twenty20 ball beater – to use the typically expressive Trini term, a "vupper".
He knows that an authentic judgment of a player can only be properly made on his success at all levels, more especially under the microscope of Test cricket. In a developing West Indies team with a majority of players, like him, in their mid and early 20s, that is now what he craves.
It is all very well slamming a stack of sixes and 40-ball hundreds in the artificiality of a version that restricts bowlers to four overs, dictates where they can place fielders and contains helpful power plays; it's another to compile big scores in Tests when the best bowlers are not limited by such regulations, the pitch changes character over the five days and defence is as essential as attack.
After a long wait, Pollard has started to advance towards his stated goal of having the opportunity to show his true worth as a Test cricketer.
He had failed in 49 ODIs to put together an innings that would support his case; now, in his last six, he has compiled his first two hundreds  (119 against India in Chennai last December and 102 against Australia at the Beausejours Stadium on Friday).
It is not that he has shelved his propensity for hoisting the ball beyond the ropes. There were 10 sixes in his Chennai hundred, eight in St. Lucia on Friday. It is that he is assessing the pitch, the bowling and the state of play before he is satisfied that everything is in place before shifting into top gear.
He entered in Chennai, in the last match of the West Indies tour, at 78 for five. His innings did not prevent defeat but it saved the embarrassment of a massive defeat, rather than by 34 runs.
Friday's position was 146 for five in the 36th over. When he skied a catch to cover with three balls remaining it was 278 for seven. In the earlier West Indies' victory, in the second match at Arnos Vale, he spent 61 balls and 20.2 overs in guiding them to their target with an unbeaten 47.
On television, Michael Holding acknowledged that, not without reason, he had been one of the Pollard doubters. He revealed that Jimmy Adams had been in touch with him, advising that the Pollard he would see in future would be the more rounded batsman he admits he has witnessed in this series.
For a long time, the Australian Andrew Symonds, who retired from the game in January, was in the same boat as Pollard.
Like the Trinidadian, he was tall, strong and a powerful hitter but he spent five years and 55 matches strictly in the ODI ranks before his first hundred, a crucial, unbeaten 143 against Pakistan in Johannesburg in 2003 World Cup, convinced the selectors to give him his chance in the Test team.
He was a key player in 26 subsequent Tests, averaging 40.61 with a couple of hundreds and useful wickets with his medium-pace or off-spin to boot.  Like Pollard, he was also an outstanding fielder.
At a time when West Indies are palpably short of batsmen, it is a path Pollard, not yet 25, might follow in an improving West Indies team – always dependent on his take on the domestic Twenty 20 tournaments that will continue to seek his presence.
IT had dragged for too long, Portia Simpson Miller declared in her speech at the Jamaica Cricket Association (JCA) awards function earlier this month that so irked the West Indies Cricket Board (WICB) hierarchy.
The Jamaica prime minister's position had broad agreement across the Caribbean for the standoff between the WICB and Chris Gayle that precluded the power-hitting left-handed opener from selection hung over West Indies cricket like the an ominous dark cloud for nearly a year. It needed to be lifted.
At last, the issue seemed to have been settled last Tuesday at a meeting in St.Vincent involving two Caricom prime ministers, Ralph Gonsalves of St. Vincent and the Grenadines and Baldwin Spencer of Antigua and Barbuda (who is also head of the organisation's cricket sub-committee), and WICB president Julian Hunte.
They agreed on what they perceived to be an evenhanded solution to end Gayle's banishment for his widely aired criticism of head coach Ottis Gibson, WICB chief executive Ernest Hilaire and the board itself.
The details in a never-issued communiqué revealed compromises on both sides, a situation that should have been possible from the start.
It only awaited approval from Gayle himself who had appealed for such Caricom intervention in a passionate statement last July. Flown into Kingstown from St.Kitts (where he had attended the funeral of his former West Indies teammate Runako Morton) by private jet specially for the occasion, his agreement never came.
The proposal was simply to declare his availability for selection. It was not a contract to tie him the West Indies representation.
Gayle reportedly baulked at signing since he wanted to honour his commitments to his franchise in the imminent Indian Premier League (IPL) tournament that would preclude him from the simultaneous current home series against Australia and that to immediately follow in England.
He has also signed for Somerset for the English T20 league that would also eliminate him from the home series against New Zealand in July and August. Then there are next season's Australia's Big Bash and the increasingly numerous such short-format tournaments across cricket's map.
However much his talent and his experience would boost a shaky West Indies top order and how much ever he proclaims his desire to represent the West Indies, it would be unreasonable for Gayle to expect to be included in the West Indies team whenever he is free of global T20 commitments.
Perhaps he was encouraged by the signs of "We want Chris Gayle!" among sections of the crowd he saw during his visit to Arnos Vale during the second ODI and by the same chants when he appeared on stage during the post-match revelry behind the party stand.
He remains a fine batsman with an adequate record in all forms of the game but he has made his decision. West Indies cricket must now move on without him.
Around the Web