The national Sevens men's rugby team lost both of their Pool F games on the second day of the three-day 2012 Cathay Pacific/HSBC World Sevens Series in Hong  Kong yesterday.
Their first game against Russia, the Jaguars squandered a 10-nil lead and was eventually defeated 14 to 12. In their second game the local ruggers lost to Japan 38 to 5.
Following the losses team manager Mike McCormack issued the following release to Stabroek Sport via email.
"Our team came within a whisker of pulling of a major upset against Russia. After losing a game against Portugal which was definitely winnable, the team set this frustration aside and played Russia off the park. A 10 – 0 lead at half-time could easily have been 17-0 but for poor decision-making over a penalty in front of the Russian posts.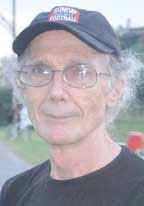 Defending faltered in the second half, but Guyana was leading 12-10 at the end of normal time. However, once the final whistle has blown play continues until the ball goes out of play and the Russians managed to control the ball until they scored another try.
The loss highlights our inexperience at this level of competition. Several European coaches were impressed with Guyana's performance and reinforced the conviction that we can be competitive at this level.
Our first game to-morrow (today) is against China and if we win that game we play the winner of Uruguay v Philippines. If we lose we would not play any other games."
Around the Web