Samuel Kaitan upstaged national 5000 metres champ Nathaniel Giddings yet again when the third Developmental Meet of the Athletic Association of Guyana (AAG) was held last Sunday at the Mackenzie Sports Club Ground in Linden.
Kaitan, from Region Nine, first defeated Giddings in the 5000m at the Carifta Games trials  by approximately 120 metres four weeks ago.
This time around, the Rupununi-bred athlete ensured that the first time victory was no fluke by dominating the once dominant Giddings winning this time by approximately 300 metres.
Giddings also fell approximately 100 metres behind second place finisher Winston Missenger.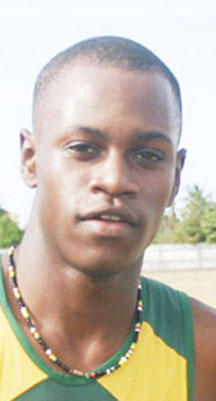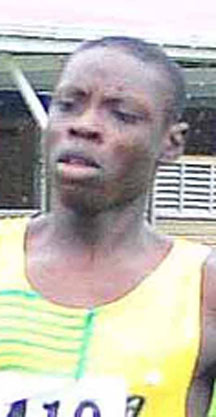 Meanwhile, Chavez Ageday clocked another impressive time of 10.4s for the season in the men's 100 metres to claim victory over Stephan James, 10.5s, and Winston Caesar, 10.6s. Carifta selectee Davin Fraser finished fourth in a sub-par time of 10.7s.
Running Brave athlete and Carifta selectee Andrea Foster was dominant, especially in the absence of two-time 1500 metres Carifta gold medalist Jevina Straker.
Foster clocked a fast 4:54s to win the 1500 metres while winning the 800 metres in 2:19s. Straker, who dipped under the five-minute mark in the 1500 metres for the first time in a year last weekend, would have definitely made the 1500 metres a tad more interesting.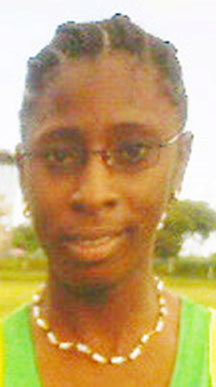 The female 100 metres was a bit of a disappointment as Letitia Myles was left in the blocks which allowed Tiffany Carto to win her first 100 metres of the season in 12.2s
According to Myles because of the inexperience of the starter, he did not realize that she was not on set yet and fired the gun.
Stephan James, an unfamiliar starter in 100 metres line-up, placed second in the event earlier in the day and later  ran away with the men's 400 metres in 48.00s. Patrick King of the Guyana Defence Force was second while Bevon Noble was third.
Like her club mate James, Natricia Hooper was equally as impressive in the female 400 metres as she clocked a blistering 57.8s to win the event ahead of GDF's Tiffany Smith and her club mate and Carifta selectee Shomaine Daniels.
Meanwhile it is not yet certain when the Carifta Games team will leave these  shores for Bermuda.
Around the Web