(Cricinfo) A year ago, the hangover of the World Cup had barely ended before another exhausting tournament started. Fans dehydrated by the emotions of India's World Cup victory were now expected to show up in those numbers for the IPL. The fans and players had one thing in common – both were knackered. The scenario this year is not entirely different. India's horrific season must have drained them mentally. Their followers are tired of defeats. The next two months will reveal the fans' true faith in their own players.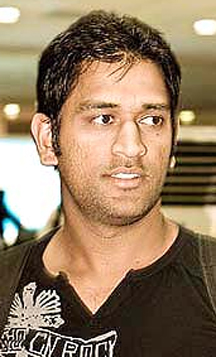 Indian cricket has come a full circle in a year, and the man at the epicentre is MS Dhoni, who's back to leading Chennai Super Kings today  in the IPL opener against Mumbai Indians. Public memory is short, and all it could take is a few victories for his fans to restore their faith. The reshuffling of squads last year didn't affect the defending champions Super Kings. They thrived on a power-packed batting line-up, backed by a competent spin attack.
They spent their auction purse in getting hold of a spinning-allrounder in Ravindra Jadeja. Dhoni, unfortunately, found himself shouldering too much burden as India captain, which affected his performances. If Super Kings are to succeed again, this squad, with varying degrees of experience, need to rally around him.
His Mumbai counterpart, Harbhajan Singh, was largely disconnected from India's plunge because he was dealing with a slump of his own. Poor form and injury kept him on the sidelines, but he regained pride by leading Mumbai to the Champions League title last year. He finds himself in the same role this year, after Sachin Tendulkar decided to step down as captain. Mumbai may be missing Andrew Symonds, but the squad's intimidating enough without him. It's fitting that the defending champions are taking on the team to beat in the opener.
Mumbai are lucky to have their entire international contingent available for the season. Super Kings have a couple of injury concerns, but the core of their squad – barring Michael Hussey who is to join at the end of the month – is available.
Around the Web