The three West Indies selectors, Clyde Butts, – Courtney Browne and Robert Haynes are currently looking to select  the test squad for the 2012 Digicel three-test series against Australia which commences this weekend at the Kensington Oval, Bridgetown, Barbados.
With the Caribbean side putting up very creditable performances to draw the preceding five game one-day international and two-game Twenty20 series 2-2 and 1-1 respectively, the upcoming test series  cricket's traditional format, is seen as the litmus test for the West Indies team's progress.
However, plans to wrest the coveted Sir Frank Worrell trophy that has been in Australia's grasp since 1995, is likely to be heavily compromised by the exodus of West Indies players taking part in the fifth annual Indian Premier League (IPL) competition which gets cracking today.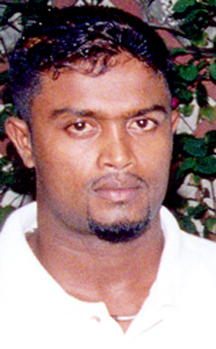 Names such as Dwayne Bravo, Kieron Pollard, Sunil Narine,  Marlon Samuels and Andre Russell will be on show in India rather than in the West Indies.
Add the unavailability of Ramnaresh Sarwan and Brendan Nash also due to English County Cricket commitments, and the aforementioned selectors, face a quandary especially with regards to batting order selections.
This, though, could create an opportunity for three Guyanese players to be selected and potentially cement their places in the regional test team.
Reliable sources have told Stabroek Sport that left-handed batsman Narsingh Deonarine, owing  to his performances in the Regional four-day competition is likely to be called up for the first test squad.
With just the final between Jamaica and Barbados to be played, Deonarine is leading run scorer in the 2011/12 season.
He has compiled 582 runs at 44.76 with six half centuries and a highest score of 89 in his seven matches.
He  has also picked up 20 wickets at an average of 16.70, that included impressive hauls of 7/26 and 6/71 against Barbados and Trinidad respectively.
Due to his all-round efforts, the 28-year old Deonarine, who averages 30.83 in eight tests, the last of which was coincidentally at Bridgetown versus South Africa in 2010, could be a straight replacement for Marlon Samuels.
Now that off-spin sensation Sunil Narine according to Cricinfo reports has expectedly taken up his lucrative US$700,000 contract with IPL team Kolkatta Knight Riders, leg-spinner Devendra Bishoo stands to be the biggest beneficiary of his absence.
Bishoo the International Cricket Council (ICC) player of the year for 2011, has been playing second fiddle to Narine during the current home series versus the Australians but Windward Islands off-spinner Shane Shillingford and Jamaican left-arm Nikita Miller would also be knocking on the door, given they are the top two wicket takers in the four-day competition with 38 and 43 wickets at 13.28 and 10.51 apiece.
But given that Bishoo was the incumbent test spinner throughout 2011 and up to when the West Indies last donned the whites and maroon cap in India before Christmas – he could be given a chance to add to his 10 test matches although reports suggest that Shillingford has been given the nod.
Finally there is Assad Fudadin, who is having the best season of his career, which saw him finish the four-day competition as the second highest, run getter behind Deonarine with 576 runs at an average of 48.80, with two centuries (the only batsman this year to accomplish this feat).
A potential call-up for Fudadin also known as s "Badyr" to  many in the local cricket fraternity given the unavailability of previously mentioned players is certainly a high probability.
Guyana team yet to return
In other news the Guyana team that performed creditably Regional four-day competition although they lost heavily to defending Champions Jamaica in Kingston over the weekend by 133 runs, is yet to return to Guyana.
Around the Web