By Cosmo Hamilton
When Easter rolls around this weekend the eyes of the sports world will be focused on Kensington Oval in Barbados where a surprisingly resurgent West Indies team, which has so far played almighty Australia to a deadlock in their five match One Day International (ODI) series and two-game contest in the T20 match-up, will square off in the First Test match of the three game series on Saturday.
Simultaneously, sports fanatics will also be tuning in to follow the exploits of one Tiger Woods at the storied golf course at Augusta Georgia in the United States of America (USA) as he pursues the 15th Major title of his career at the Masters tournament.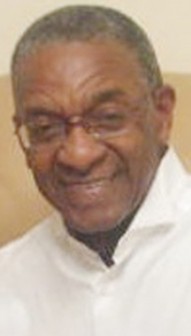 West Indies will be seeking to build on the momentum of their two wins and one tie in the ODI series and their impressive 14-run victory in the second T20 match against the Aussies in Barbados last Friday. Woods would be hoping to replicate the components of his comprehensive five-stroke victory at the Arnold Palmer PGA tour event at Bayhill in Orlando, Florida just over a week ago. It was his first tour win in 30 months since his stellar career unravelled with a bizarre car accident near his home in November 2009 which culminated in divorce and deterioration in the game he was born to play.
Tiger Woods, who focuses on winning major tournaments like a laser as he pursues the legendary Jack Nicklaus' record of 18 major wins, has been stuck on 14 major wins since he last copped the US Open in 2008 on a severely injured leg in a playoff. The Major Golf tournaments are: The Masters, The US Open, The PGA Championship and The British Open.
The Windies, who dominated Test cricket from 1980 to 1995, playing unbeaten in 29 series have not beaten Australia in a Test series since 1993. Since then it has been a precipitous fall from grace for the team from the Caribbean that has been attributed to various and sundry reasons from poor administration to unimaginative planning and organization, to long standing disputes and invidious legal wranglings with the West Indies Players Association.
As he chases his fifth Masters title on this fateful weekend, Tiger, who is one of the most physically prepared and mentally tough athletes in his sport, will be confronting not only the challenging Augusta golf course, but he must contend with his long time rival Phil Mickelson and perhaps more importantly, the most gifted young golfer on the international circuit, 22-year-old Rory McIlroy from Northern Ireland.
The young underdog West Indies team meanwhile,  faces their toughest rival over the years – a typically hardnosed Australian team led by new kid on the block – Michael Clarke, and would be hard pressed to eke out a draw let alone a win. However, under their intrepid leader Darren Sammy and coach Ottis Gibson, they must continue to manifest the toughness and determination so evident in the recently concluded matches.
After their recent accomplishments the usually upbeat Sammy has expressed confidence in his teammates, saying in an interview – "We now have a belief in the team that we can compete and win against top ranked teams." With that confidence must come consistency and laser-like concentration from the top of the order to the bottom in every facet of the game from day one to day five, and their overall performance must be above par. For Tiger, putting is paramount from day one to day four and his score of course has to be way below par.
As the battles rage on at Augusta, Georgia and Kensington Oval in Barbados, three icons of West Indies cricket will be focusing on both contests with definitive rooting interests. They are three of the greatest batsmen ever, Sir Garfield Sobers, Sir Vivian Richards and Brian Lara all retired but now avid golfers who will be pulling for the West Indies and for Tiger Woods. Redemption for both is overdue. There is no better time for upliftment than Easter.
Around the Web