Guyana scored its first medal at the Carifta Games on the first day of the 41st edition of the event when Andrea Foster claimed bronze for the Golden Arrowhead at the National Sports Centre in Bermuda yesterday.
The Running Brave Athletics club athlete endured a challenging run in the female under-17 1500 metres to hold on for the bronze medal in a time of 4:57.28s.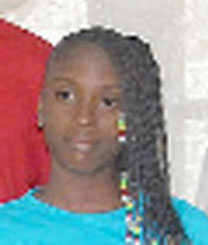 The budding star was defeated by Chantai Smith (Jamaica) and Scraders Faheemah (Bermuda) in  times of 4:51.36s and 4:55.46s respectively.
Foster's club mate Stephan James made it to his second consecutive under-20 400 metres Carifta final but failed to land himself on the podium.
The 19-year-old finished second in his heat with a time of 50.17s but placed sixth in the final with a time of 49.32s.
James, who had the fifth fastest time going into the final, ran out of lane seven in the final. O'Jay Ferguson of the Bahamas was first in the event with a time of 47.93s while Macel Cedenio (47.93s) of Trinidad & Tobago and Lennox Williams (48.53s) of Jamaica were second and third respectively.
Local sprint prodigy Chavez Ageday gave his critics more fodder by turning in a time of 10.69s in the boys' under-20 100 metres preliminaries which forced him to watch the final of the event from the stands.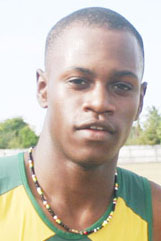 Ageday, who has had a remarkable start to his season locally, recorded times of 10.3s, 10.2s and 10.4s at the Carifta trials, Guyana Defence Force Developmental meet and the Linden developmental meet.
However, his 10.69s Carifta performance that got him in the top 10 at the number nine spot overall will only add fire to the fuel for his critics at home.
Ageday's sprint compatriot Davin Fraser failed to drop below the 11s mark as he recorded a time of 11.06s to finish at the number 20 spot out of the 25 sprinters that contested the event at the Carifta Games.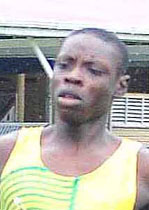 Under-17 male sprint champion from the Police Sports Club Tevin Garraway also qualified for his 100 metres final with a time of 11.11s.
Unfortunately, Garraway, who qualified for the final with the slowest time finished the final in eighth position with a time of 11.09s.
Foster will compete in her final event, the 3000 metres women's final, tomorrow while Ageday and James will feature in the boys under-20 200 metres preliminaries today.
Around the Web