West Indies coach Ottis Gibson is at it again.
Hardly had the dust settled on his long standing confrontation with former West Indies opener Chris Gayle over ironically, Gayle's criticism of him before the West Indies Coach found himself embroiled in another controversy with another West Indies player.
This time, however, the shoe is on the other foot in the sense that it is Gibson who is doing the criticism.
In what is the most insensitive and disparaging  set of remarks ever uttered by a West Indies Coach, Gibson, in the interview reported by Cricinfo, told the  World that Guyana's middle-order batsman Narsingh Deonarine is not fit (pardon the pun) to be on his West Indies team.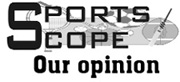 In fact, according to Gibson, Deonarine is a stop-gap measure, only being played because of the absence of Marlon Samuels who is plying his trade in the Indian Premier League (IPL).
"He's someone that we need right now, we're not able to have Marlon [Samuels] in the team at the moment because Marlon's gone to the IPL as well and he's a like-for-like replacement for Marlon, he bowls a little bit of off spin and he bats at six," Gibson told Cricinfo.
Gibson's main beef with Deonarine seems to be over his fitness.
"With regard to his fitness, it's just an ongoing process for him, one that he has to keep on top of because I'm sure he has seen how the fitness of the team itself has improved significantly in the last 12 months. He will know that eventually if he doesn't make the necessary adjustments to his fitness that the team will move on, as all great teams do, without him."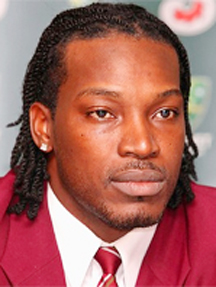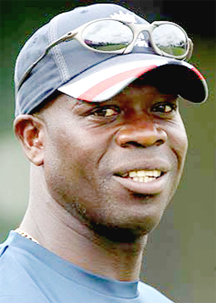 Even if Gibson's comments about Deonarine's fitness are true Gibson had no right expressing them to the international media. One is sure that Deonarine is fit to be tied over those comments which will certainly affect the batsman's future career for even if he was to become as fit as a fiddle, the stain will remain. Gibson should be censured.
Gibson has said that he was only being honest. He was also being hurtful.
If there is anything that a batsman who has been recalled to the West Indies team after being out of it needs is reassurance that he is needed; that the coach is confident that he can do the job and that the coach, the management team and the players, are backing him to get the job done regardless.
Definitely not criticism.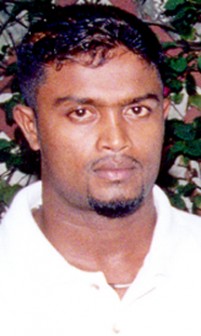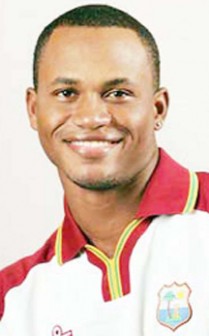 Gibson's comments about Deonarine told the youngster in no uncertain terms that his place in the team was only temporary and that once Samuels is free from his IPL commitments regardless of Deonarine's showing, he would be replaced. It is cruel and patently unfair.
But let's look at the comparison between Deonarine and Samuels.
Deonarine, who made his test debut in 2005 against South Africa at Bourda, Guyana, averages 30.83 having scored 370 runs with a highest score of 82 from his eight test matches.
In bowling Deonarine's four wickets were gained at an average of 61.50.
Samuels has played all of 37 test matches and averages 29.41 with the bat, scoring 1824 runs with only two centuries.
With the ball his 19 wickets have been gained at an average of 74.89.
Clearly, Samuels should be no certainty in the West Indies team. Despite his obvious ability, he is an underachiever and his continued selection is one of the reasons why West Indies cricket is where it is at. Look at the averages of most of the middle-order batsmen in the other test playing countries and compare their averages to Samuels. Most of them average over 40 some even close to 50. The West Indies is rewarding mediocrity.
While their career stats might be similar, the fundamental difference between the two is that Deonarine's career is fledgling; has barely started whilst Samuels' career is at the midway point. Unless he ups his production levels Samuels should not be considered in the test team at least.
The problem with the West Indies and their selection process is that it is flawed. It seems the West Indies selectors have their favourites. How come, one might ask, was Assad Fudadin not selected for the President's XI to play against the touring Australians after being the only batsman to score two centuries and placing second to Deonarine in the runs aggregate?
That is what the President's XI match is for to expose players who did well in the Regional competition so as to make them better players in the long term not recycle tried and proven failures like Devon Smith.
Gayle in his interview with KLAS Sports Radio highlighted some of these same issues which were apparently why the WICB wanted him to apologise and attempted to curtail his career.
Gayle's remarks pointed out the obvious fact which is that Gibson was using the fitness issue to penalize certain players.
"They threatening players. They're using the fitness thing to threaten players. You can make ten ducks in a row and still make the team… as long as you fit like a fiddle… That's the system they have now… Fitness, fitness, fitness…" Gayle reportedly stated.
He asked:"Every coach come with the same format… fitness, fitness, fitness… 24/7. Man to man, Australia team no fitter than we. You think India fitter than we?"
Based on Gayle comments, it does seem as if Gibson is using the fitness excuse to exclude certain players.
Back in September of 2010, the West Indies Cricket Board (WICB) cut three players Ramnaresh Sarwan, Deonarine and Jerome Taylor from its Central Retainer Contracts list because of…… you guessed it.
The three players along with Travis Dowlin and Denesh Ramdin were cut from the list of players previously offered Central Retainer Contracts. Sarwan and Deonarine's fitness were deemed "unsatisfactory" while Taylor was alleged not to be following his rehabilitation process.
"Deonarine's level of fitness is regrettably, unacceptable for an international cricketer," read the statement.
"His results are below par in the majority of fitness tests conducted by the team management specialists. Narsingh, despite numerous opportunities, continues to show gross disregard for his fitness. Team management has pleaded with, beseeched and cajoled Narsingh to improve his overall fitness but to no avail," the WICB release then stated.
It seems as if nothing has except Deonarine's performance in this year's regional competition. Gibson should select the batsmen who are fitter than Deonarine and let us see whether they will have better results.
Gayle also revealed Gibson's asinine thinking.
"Wavell (Hinds) played the T20 World Cup. He was 32 years. The coach look to him and say Wavell, you too old, you not in my programme. Two days later, Dale Richards came in .. and he's older than Wavell."
As Gayle so succinctly put it on the KLAS Sports Radio…."Ah joke Coach Ottis Gibson ah mek!"
Around the Web