After a full day of rest the six member Guyanese contingent at the 41st Carifta Games will look to make good their efforts when they compete on the final day of the games today at the National Sports Centre in Bermuda.
Andrea Foster kicked off the campaign with Guyana's lone medal,  a bronze, in the girls' Under-17 1500 metres event on Saturday's opening day.
While her compatriots did not fare as well, Stephan James and Tevin Garraway made it to the finals of their respective events. James ran 49.73s to finish sixth in the boys' Under-20 400 metres final while Garraway ran 11.09s to finish eighth in the boys' Under-17 100m final.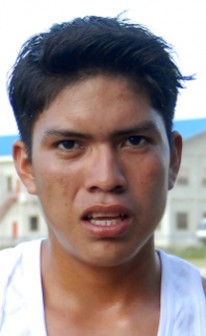 Chavez Ageday and Devin Fraser failed to make the finals of the boys' Under-20 100 metres while Samuel Kaitan's only event the 5000m will take place today.
For today's 200 metres, it is hoped that Garraway, James and Ageday could better their performances while it is expected that Foster medals once more in the 3000 metres.
Garraway will be up first in the Under-17 boys' 200 metres and will race in heat three, running out of lane three.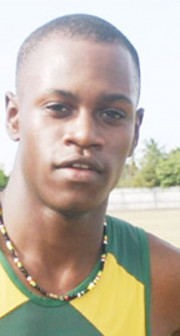 Known for his explosive start, the short, stocky sprinter will have a tough task today if he wants to qualify for the final with competition from countries such as the Bahamas and Trinidad and Tobago in his heat.
Ageday, who is yet to make a Carifta final, will look to do so especially after turning in a time of 10.69s with a 3.0 wind aiding him in the 100 metres preliminaries. For Ageday to qualify, he will not only have to use his powerful start to his advantage but also run a close to perfect curb if he is to have a chance, especially since he has drawn lane three in heat two of his 200 metre preliminary round.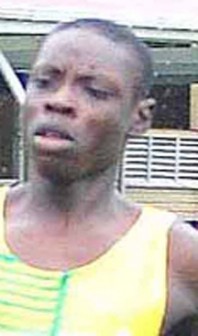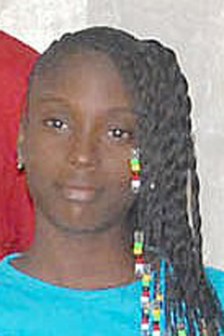 James, on the other hand, who might be deemed as an underperformer at this year's games with his  49.73s 400 metres final run, will look to make up for it in the 200.
The 19-year-old, known for his superior strength and late finish kicks, will have to do better on the turn if he so wishes to move past the first round as he will be in heat one running out of lane five.
Kaitan makes his international debut as a junior for Guyana in the 5000 metres event knowing Guyana's rich history in distance events.
As the curtains come down on the Carifta Games,  Kaitan could be the lone athlete on the team with a gold medal. His unpredictability over the 5000 metres will be a factor against tougher competition.
Around the Web