The scoreboard might not tell you that but Mumbai Indians and Rajasthan Royals gave IPL 2012 its first close high-scoring game as Wankhede Stadium cheered. The 27-run margin did not do justice to Rajasthan Royals for the way they went after an asking-rate of nearly ten an over against a quality bowling attack. This after Kieron Pollard had muscled his way to his highest IPL score and propelled Mumbai Indians to the highest total of this IPL season so far.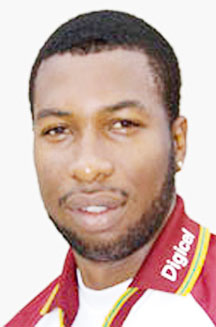 Pollard's all-round performance, 64 off 33 deliveries and 4 for 44, left in the shade a dazzling innings of 76 off 42 from Owais Shah, which had rudely threatened to gatecrash what had shaped up to be Pollard's night. Till the end of the 14th over, as Shah kept peppering the on-side rope with boundaries, Royals had an almost even chance. But in a game where no bowler apart from him went for less than seven an over, Lasith Malinga uprooted Shah's off stump with a yorker off the first ball of the 15th.
While Munaf Patel and Pollard ended with four wickets each, it was Malinga's over that turned the game in Mumbai Indians' favour. While Malinga stood out with figures of 4-0-13-2 in a match where 367 runs were scored, it was Pollard who towered above everyone with his all-round performance.
Pollard's assault with the bat helped Mumbai Indians pull away from Rajasthan Royals after the visitors had clawed back with Brad Hogg's two wickets in four balls. Pollard's power also left an important innings from Ambati Rayudu in the shade.
Pollard came in after Hogg, on IPL debut, had dismissed Rohit Sharma and Richard Levi with fizzing left-arm legbreaks. By the time he was dismissed, Pollard had carted Royals' attack with 64, and Mumbai Indians had rocketed from 68 to 164 in the space of 52 balls.
Pollard had no role to play in his first boundary, Hogg's googly beating the batsman on the forward push and going between the wicketkeeper and first slip. It was Rayudu who took on Hogg in the 11th over, slog-sweeping for six over midwicket.
Kevon Cooper's meeting with his Trinidad & Tobago team-mate was much awaited, but Pollard lofted his first ball from his fellow allrounder for six over long-on. Still, Royals had somehow managed to keep the expected torrent of runs down and Mumbai Indians were going around eight an over after 13.
Johan Botha came on in the 14th, and Pollard dispatched his first four balls for boundaries. Botha dragged the first delivery short, tossed the second one up and went wide of Pollard with the third. It made scarce difference to Pollard as he swung all three deliveries between deep midwicket and long-on. His power showed off the fourth ball as even a leading edge beat the sweeper to the deep extra cover rope.
Twenty-three runs came off that Botha over, and the pressure on Royals had increased significantly. Pollard threatened to do an encore of the Botha over in the 17th against Ankeet Chavan, hitting his first delivery so hard that it deflected off the non-striker's stumps to the straight boundary even as umpire Aleem Dar barely got out of the way. The next two balls also disappeared for boundaries but Pollard found long-on off the last ball.
Harbhajan Singh ensured Mumbai Indians did not falter after Pollard's departure and left Royals with a mountain to climb. Munaf removed Rahul Dravid and Shreevats Goswami off consecutive deliveries in the second over to make the ascent appear steeper.
Shah and Ajinkya Rahane, though, almost did a Pollard-and-Rayudu with an 82-run stand off 57. Rahane signalled the start of the fightback with a chipped four over mid-off and a six over deep midwicket in Munaf's next over.
Shah put up a display of sustained calculated hitting, moving around in his crease and using the angle of the deliveries into him to swing for boundaries on the on side. Rahane's fall off Pollard in the 12th over hardly mattered to Shah. Thirty-five runs came off the next two overs, bowled by Harbhajan and Pollard, the latter pulled and slogged for consecutive boundaries.
The equation came down to 64 needed off 36. Harbhajan had saved two overs of Malinga for the death. He was forced to bring him on slightly earlier, but Malinga delivered immediately, Shah backing away too far outside leg to a yorker, which was right on off stump.
Botha followed in the same over, and though Cooper and Ashok Menaria tried, Pollard struck thrice in the 18th over to ensure the night would be only his. (Cricinfo)
Around the Web