(WICB) KINGSTON, Jamaica – For Jamaica and Barbados, the two most successful sides in the modern West Indies first-class championship (from 1966), the Final of this year's Regional 4 Day Tournament, starting on Friday at Sabina Park, will have extra-special meaning.
Jamaica are seeking to become the first regional territory to solely win five straight Regional 4 Day titles in the modern era.
It would be their 11th Regional 4 Day title overall, second only to Barbados, the most successful side in the Regional 4 Day Tournament with an unmatched 20 titles.
So it is fitting that they face Barbados, who also hold the record of four straight titles between 1977 and 1980, although this can be stretched to five, when considering they shared the title with Trinidad & Tobago in 1976.
"This is a final, and finals have always been high-pressure games, but we are just looking to go out there to do what we have been doing over the last few weeks: play good, consistent cricket," said Jamaica coach Junior Bennett at a media conference on Wednesday.
"I believe once we go out there and remain focussed and play good cricket, we will get the desired result."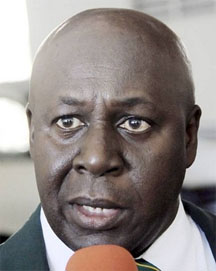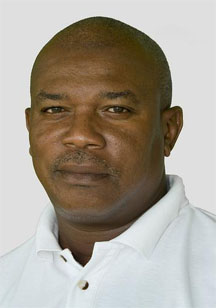 Tough-talking Barbados coach Hendy Springer said his side had a proud tradition and record to defend, and expected them to play that way.
"We just need to stick to the basics and play a stronger, more intelligent type of cricket than we did when the two sides met in the [preliminary] round," said Springer.
"We have come here to be worthy opponents and the confidence level is high."
When the two teams met in the preliminary rounds, Jamaica secured a 120-run victory at the same venue, as they went on to play unbeaten, earning the right to host the Final, which was delayed by one week because of a scheduling conflict.
The two sides are playing for the Headley/Weekes Trophy, which is named after two icons of the game in their nations.
The late George Headley was the first true West Indies batting hero, starring with the willow between the 1930s and 1940s, when he was dubbed "Atlas" because it was felt he carried the fortunes of the West Indies batting on his back.
Now aged 87, the evergreen Sir Everton Weekes is the only surviving member of the famous West Indies batting triumvirate of the 1950s that also included compatriots Sir Clyde Walcott and Sir Frank Worrell, affectionately known as the Three Ws.
Squads:
JAMAICA (from): Tamar Lambert (captain), Dave Bernard Jr, Jermaine Blackwood, Odean Brown, Sheldon Cotterell, Danza Hyatt, Xavier Marshall, Donovan Pagon, Jamie Merchant, Horace Miller, Nikita Miller, Brenton Parchment, Andrew Richardson
BARBADOS (from): Shamarh Brooks (captain), Sulieman Benn, Tino Best, Carlos Brathwaite, Rashidi Boucher, Jonathan Carter, Shane Dowrich, Justin Greaves, Kyle Hope, Omar Phillips, Javon Searles, Dwayne Smith, Jomel Warrican
UMPIRES: Nigel Duguid, Peter Nero
MATCH REFEREE: Donovan Hayles
RESERVE UMPIRE: Verdayne Smith.
Around the Web