The finals of the 2012 Mayor's Cup tournament should be well supported despite the low turnout at preliminary games, according to organizer Lennox Arthur.
Winner of the tournament will cart off a $500,000 cash prize and a trophy while the team in second place will get $250,000 and a trophy.
Individual prizes will be awarded to the Most Valuable Player and the Most Goals Scorer. Currently Anthony Sancho leads the board with four points followed by Hubert Pedro, Pernal Shultz and Michael Henry with three goals each.
However, Sancho and Shultz are both out of the tournament after their teams lost.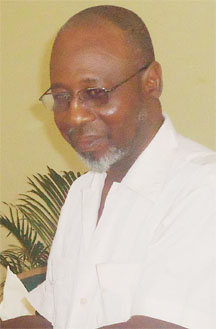 Arthur in an interview with Stabroek Sport said that the decision to register clubs as wards has come back to haunt him with the low turnout at games this year. "It was not so successful because everybody preferred clubs instead of wards."
The main reason he cited was that traditional supporters were not aware that some of the wards were in fact clubs. Two clubs he mentioned were Western Tigers (West Ruimveldt Estate) and Fruta Conquerors (Wortmanville).
The decision, he said, was taken since he did not want to be seen as taking sides in the ongoing impasse between the Guyana Football Federation (GFF) and the Georgetown Football Association (GFA).
Asked about female participation in the tournament, Arthur said that he hopes to have women involved from next year, but he needs the approval of the GFF and the GFA.
The idea, he said, is one that he has been toying with for a while, but next year should be the right time. He also said that because of the limited number of female teams in the city he would have to pull teams from the various associations.
Meanwhile, the two teams to advance to the finals of the Mayor's Cup tournament will be known after today's semi-final matches between West Ruimveldt and Bourda followed by Wortmanville and West Ruimveldt Estate.
Around the Web