One of the greatest off-spin bowlers in test history, if not the greatest – Lancelot Richard Gibbs has stated that Devendra Bishoo's  being dropped for the on-going second test versus Australia is the best thing that could happen to 26-year old leg-spinner at this early stage of his career.
Gibbs, who took 309 test wicket in 79 tests in a glittering career from 1958-1975, was speaking to Stabroek Sport at the Gerry Gomez media centre during the tea time interval yesterday and he explained why Bishoo, the current ICC Emerging player of the Year, WIPA International player of the year, Berbice Cricket of the year and Sportsman of the year could do with this time away from the action.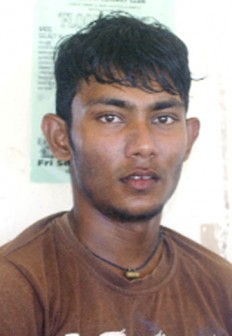 "In this era of cricket you have three formats in which players have to play and adapt to. If you try to train an individual to bowl in a negative manner as far as T20 is concerned, especially a young spinner, it would have its repercussions," explained Gibbs, Digicel's Ambassador on cricket.
"Bishoo is a youngster who started when he played T20 started bowling particularly quick and flat and to me he has not been able to come out of this bowling mode as quick as possible in recent times.
"This is key because that's what tests are all about. Five-day cricket, which means you have to mix up your length, pace and line instead of bowling that flat trajectory."
However, Gibbs does feel Bishoo has shown enough to suggest he can adapt.
"If you are a particularly good bowler which I think he is, you will learn fast enough and be able to make this transition in your bowling.
"But really, you don't put fellas to bowl in all three formats at his age and expect him to bowl well all the time," was his take.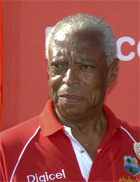 Gibbs, who made his debut as previously mentioned in 1958 at the Queen's Park Oval and took one of his 18 test five-wicket hauls versus Australia in 1973 as well, wrapped up his thoughts on the matter by saying; "So in a way getting dropped now is good for Bishoo since it would give him time to asses where he is at and the West Indies selectors to also prioritise how they use the young spinner like him, Shillingford and Sunil Narine across these formats of the game."
The well-spoken 77-year old also queried why to date none of those three mentioned spinners has solicited advice from him since they started playing for the West Indies, especially when Australia's off-spinner Nathan Lyon had recently done just that prior to this test.
"I have been through the mill and I believe I have sufficient knowledge to advise any young spinner, especially those in the Caribbean. When I was playing and toured India, I would talk to fellow and established off-spinners such as Ghulam Ahmed (India, deceased), Ian Johnson (Australia) and Ray Illingworth and David Allen (England)", Gibbs recounted.
He closed by imploring the talented trio of Bishoo, Shillingford and Narine to pick his brain.
"I did this because I wanted to perfect my craft when I went onto the field and it aided me. So if that young Australian can come to me for pointers, I would hope the young West Indian's would do so too."
Around the Web