Floyd 'Mayweather' Major's helmet trick helped  Trainline Warriors defeat Attackers 4-1 while the hat-trick was scored by Leon Clements of Pepper Skull.
Major's four goals helped Trainline Warriors secure a spot in the last 16 which commences Saturday at the Amelia's Ward/Wisroc car park.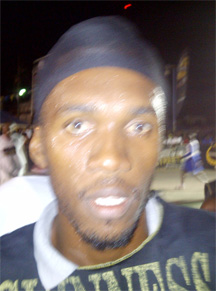 Major found the back of the net in the 6th, 7th, 11th and 12th minutes respectively while Marlon Cox scored in the 17th minute for Attackers.
Clement scored his hat trick in the 5th, 14th and 17th minutes as Pepper Skull proved too hot for High Stars defating them 4-1.
Rawlin Adams opened the scoring in the fourth minute for Pepper Skull while Joseph Licorish scored the lone goal for High Stars in the 13th minute.
In the first match Minibus defeated $100 Car Park 2-1 while Classic Six and Wash Boyz played to a nil all draw.
Amelia's Ward Russians and South Stars also drew their encounter  while Constab Warriors, who wore a black ribbon to the memory of their late team mate Joseph Mc Kenzie, went under to Coomacka 0-2.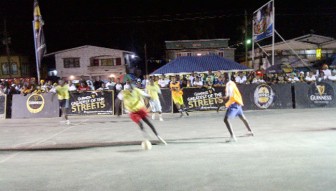 Charles Henry (7th) and Derrol Dainty (16th) found the back of the net for Half Mile/One Mile who defeated Wisroc 2-1 with Orandy Wills netting for the losers while Sheriff Squad and Retrieve Unknowns played to a 2-2 draw.
Around the Web