By Emmerson Campbell
Potential London Olympic Games pugilist Bert Braithwaite will have a chance to impress the selection committee of the Guyana Amateur Boxing Association (GABA) when he matches gloves with Kishon Simon on April 27 at the Cliff Anderson Sports Hall.
Braithwaite will be fighting on the amateur segment of the Guyana Boxing Board of Control (GBBC) 22nd edition of its Guyana Fight Night Pro Am card and will look to cement his place on the team that will be heading to Rio de Janeiro, Brazil next month to take part in the Olympic qualifier.
According to executives of GABA, the amateur segment will also include Travis Hubbard matching gloves with Diwani Lampkin in a 105 to 109 pounds contest, Ishmael McLennan versus Quincy Boyce (125 to 132 pounds) and Jamal Eastman versus Kurt Allicock (75 to 79 pounds).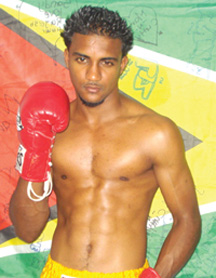 Meanwhile, the executives of the GBBC intimated that there will be five professional fights on the card instead of the usual four as WBC CABOFE bantamweight champion US-based Guyanese Elton 'Coolie Bully' Dharry will also be part of the card.
Dharry will be facing Charlton Skeete on the under card of the Mandessa Moses/Tiana Sosa six–round junior lightweight headliner. The 'Coolie Bully' will use his six-round fight as a warm-up for the lucrative WBC World Cup tournament which boxes off in August.
Another CABOFE champion, flyweight Dexter Marques, will also be using his eight-round bantamweight bout against Barbadian Ricardo 'The Brown Bomber' Blackman as a warm-up for the WBC tournament.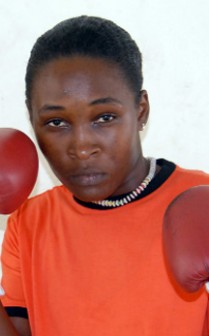 Marques who won his title in February by unanimously defeating journeyman Orlan 'Pocket Rocket' Rogers has a record of nine wins and two losses.
Blackman will be looking to return to his winning ways and snap his seven-fight losing streak. 'The Brown Bomber's' abysmal record reads five wins and 12 losses.
The undercard will also feature Guyana's welterweight champion, Trinidad and Tobago-based Iwan 'Pure Gold' Azore matching gloves with Jermaine King in a four-round catch-weight contest while debutants David Thomas and Anson Green will each look to record their first professional victory when they face off in a four-round junior welterweight match-up.
Both Azore and King suffered losses in their previous bouts in January and both boxers will be looking to come out with victories. Azore was knocked out in the ninth round by Simeon 'Candy Man' Hardy in their bout for the vacant CABOFE title, while King dropped a unanimous decision to Mark Austin. Azore, who has 14 wins, five losses and three draws, will seek to use his experience against King, while the latter will be fighting for his first professional victory. King has a record of five losses and one draw in his professional career.
The monthly card is an initiative of the GBBC in collaboration with the Sports Ministry and National Communications Network (NCN).
Sponsors of the event include Digicel, Giftland Office Max, Courts, Banks DIH Limited and ANSA McAl.
Admission is $1,000 while children will be asked to pay half price.  Bell time is 20:00 hrs.
Around the Web