By Iva Wharton
Repairs to community centre grounds across Guyana will commence after the passage of the budget Minister of Sports Dr. Anthony said yesterday.
According to the minister, depending on the extent of work to be done, some communities could receive between $500,000 and $1 million to execute repairs.
"Last year we had an allocation and what a lot of people did was apply to the Regional Democratic Council and through that mechanism the regions then submitted a short list and through that list we sent the money to the region for them to repair the grounds."
Recently, Presidential Advisor on Empowerment Odinga Lumumba told Stabroek Sport that the lack of maintenance of community grounds was hampering the development of sports locally.
Lumumba, though, had made it clear that government was not to be blamed, but rather the weather conditions and residents who use the grounds as pasture for their animals.
"We have a problem with rainfall in Guyana and the soil that we have, grounds are destroyed in particular in communities where people don't take care of the grounds in the sense of the gates, to make sure cows, goats and horses are prevented from entering.
Some people put their animals in the grounds so that destroys them," Lumumba had declared.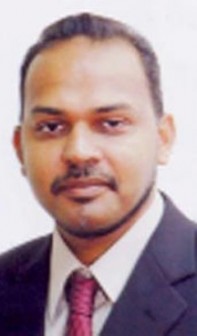 Minister Anthony also told this newspaper that the National Sports Policy was currently being printed and would be available very soon.
"The policy is completed and actually, we have it now at the printery and so very shortly we will release it."
Dr. Anthony said that the policy had gone through several considerations adding that most people were pleased with what is contained in the policy.
"We have adopted an approach to sport which is more like a live cycle approach from very early right up to adulthood and we urge people to adopt that life style," he said.
Meanwhile, in reponse to the question about provisions for women in sports, Dr. Anthony said that no specific allocation was made for the development of women in sport. "There is no specific allocation per se for women and sports, but in all the things that we do, women would benefit.
"For example, our swimming programme is dominated by women and the ones who are doing extremely well are women. So we have not set aside money for women specifically but we will do it generally."
According to Minister Anthony, there are other sports disciplines where women are performing excellently and he named hockey, adding that it is under consideration by his ministry.
Around the Web