DUBAI, United Arab Emirates, CMC – Despite his controversial role in the Guyana cricket impasse, cricket's world governing body, the International Cricket Council, has asked West Indies great Clive Lloyd to continue as chairman of the its committee until June.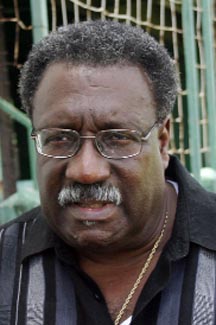 Lloyd's three-year term as chairman ended last month but the ICC announced Monday following its weekend Executive Board meeting that they would ask the legendary former captain to remain in place until the ICC Annual Conference.
"In relation to the post of Chairman of the ICC Cricket Committee, the ICC Board decided to review the current terms of appointment," the ICC announced.
"This review will cover potential remuneration and also the current restraints on the chairman in relation to media roles.
"In the meantime Mr Clive Lloyd, whose term as chairman had recently expired, will be requested to continue until the ICC Annual Conference in June."
The move is somewhat surprising especially considering Lloyd's deep involvement in the Government-run Interim Management Committee which has taken over the administration of cricket in Guyana.
The ICC has condemned the IMC's actions and has refused to recognise the entity while also reiterating its support for the embattled Guyana Cricket Board.
As a result of the impasse, the West Indies Cricket Board has pulled all scheduled first class and international cricket from Guyana.
Around the Web