Mackenzie High School (MHS) chalked up its second win of the Eighth annual Victory Valley Royals Schools' basketball tournament by  whipping Wisburg Secondary 43 – 23 when the competition continued on Monday at the Mackenzie Sports Club hardcourt in Linden.
In another fixture, Linden Foundation Secondary School got the better of New Silvercity Secondary 55 – 38.
Led once again by an all-round performance of  Parish Cadogan who poured in a game-high 24 points, MHS regrouped from early-game jitters which saw them trailing by as much as 10 points in the first six minutes of the contest to show  why they are the defending champion of the town's most prestigious school's basketball tournament.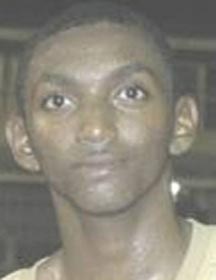 In the second half Cadogan single-handedly took apart the Wisburg defence and put on a glittering display for his team's supporters including hitting back-to-back three pointers followed by a sensational tomahawk dunk.
Wesley Williams with eight and Kenneth Semple (four) top scored Wisburg  which is yet to register a win in three outings so far.
Meanwhile, New Silvercity Secondary proved no match for Linden Foundation Secondary (LFS) as the former champions bounced back to register their second win in three outings.
It was a team effort that saw them coasting to a  comfortable 17-point victory 55 – 38.
Vibert Benjamin led the way with 17 points while  Paul Kellman supported with 16.
Dennis Niles and Isaiah Kellman each netted 14 points.
Selwyn Noble scored the game-high 22 points for the losers, their third defeat with only two more games remaining.
Around the Web