(Reuters) – Paul Pierce nailed a vital jump shot in the closing seconds to ensure the Boston Celtics clinched the Atlantic Division title with a 102-98 win over the Orlando Magic on Wednesday.
Pierce made up for the absence of injured All-Star point guard Rajon Rondo by dishing out 14 assists, but his pull-up jumper with seven seconds remaining to give the Celtics a four-point lead was probably his most telling contribution. Pierce added two free throws for the game's final points, to finish with a game-high 29, as Boston (37-26) wrapped up the division and secured at least the fourth seed in the Eastern Conference.
The New York Knicks, 3 1/2 games behind with four to play, could catch the Celtics in the standings but Boston would still win the tie-breaker between the teams.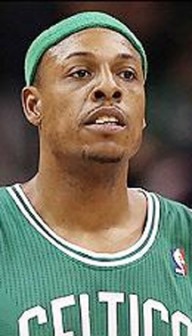 ""I'm not about to go pop some champagne bottles or anything like that," Pierce told reporters. ""I mean, it's a good accomplishment but all we care about around here is a championship banner."
Orlando (36-26), sixth in the East, trailed by 13 with about seven minutes to go but cut the deficit to 98-96 on a Glen Davis breakaway dunk with 31 seconds left.
Davis finished with 27 points and Jameer Nelson added 21 for Orlando, who were without the struggling Dwight Howard as he sat out the game with an ailing back.
Rondo missed the game after falling hard on his back during Tuesday's loss to New York. Boston is also without sharpshooter, Ray Allen who is resting a sore ankle.
Pierce, who erupted for 43 points one night earlier against the Knicks, carried the load and the Celtics also got 23 points from Avery Bradley along with 21 from Brandon Bass.
Around the Web