Intense competition is expected today among both senior and junior athletes in track and field when the Athletics Association of Guyana (AAG) hosts their 2012 National Junior and Senior Championships at the Police Sports Club Ground, Eve Leary from 11:00hrs.
The championships, today and tomorrow,  will be intriguing especially in the sprint events of the senior male category as Guyana's leading sprinters in Olympic Qualifier Winston George, and Olympic hopefuls Rupert Perry and Quince Clarke are currently in Jamaica on a high performance training stint.
The most likely candidates to run away with the senior 100 metres would be Akeem Stewart of the Guyana Defence Force (GDF) while Patrick King (GDF) and Akeem Stewart will have a battle in the 200 metres.
The 400 metres which is normally dominated by George will be another event to witness as former Joint Services 400 metres champion Patrick King will go against former 400m senior champion in Wayne Harlequin who is making his first run since his bronze medal finish in Venezuela last year at the Bolivarian Alliance for the People of Our Americas (ALBA) Games over the 800 metres distance.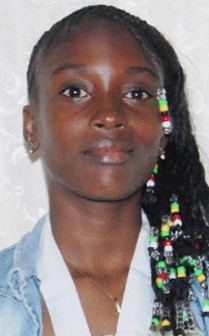 The male 800 metres is also likely to generate a buzz as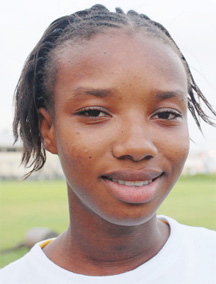 Harlequin who finished third at the ALBA Games last year will go against an inform Cleveland Thomas and possibly Cleveland Forde and Dennis Horatio who runs  the distance periodically.
At the female events, once sprint queen Alisha Fortune decides to run as well as distance queen Alika Morgan, they will be unstoppable over their respective distances.
"Yeah I will be participating…maybe in the 100 and 200 metres," Fortune told Stabroek Sport yesterday.
However, the sprint queen has no intention to aim for anything specifically at the meet. "Well basically it wouldn't matter because any times I do I will have to do it on a synthetic track," the 37-year-old stated.
Turning to the junior category which will be split into two categories, under-18 and under-20, the level of competition is expected to be intense.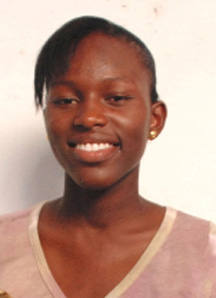 2012 Carifta 100 and 200 metres under-17 finalist Tevin Garraway is expected to show no mercy in the under-18 category as he has not lost to any junior in his age category, trouncing the field and leaving the second place finisher at least two metres behind.
Speaking with Garraway's coach Lyndon Wilson, he asserted that he was opting to put Garraway into the under-20 category but the decision will be made on the day of the event.
"We have been going through some routine work and I think he's in great form but I'm hoping to put him in the under-20 category because I think he will have more competition. I'm currently talking with the officials about it and once it's an ok  the decision will be made on the day," Wilson stated.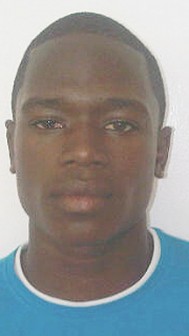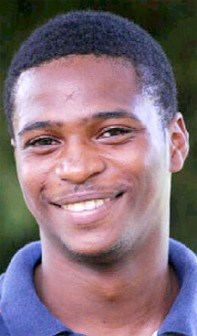 Local junior sprint stars Stephan James and Chavez Ageday are expected to continue their 200 metres rivalry which could be 'the race of all races' over the two days of high octane competition.
Meanwhile the under-18 female sprints will have to wait for the much anticipated clash between national youth champion Jevina Sampson who has been sidelined for a month with quadriceps injuries and the newly spotted Tirana Micthell.
In Sampson's month long absence, a new threat to her throne has risen in Mitchell who first displayed her talent at the Carifta trials where she won both the 100 and 200 in similar times to Sampson's.
However, Sampson's co-coach Sham Jonny, her other coach being Julian Edmonds, believes that Sampson will be ready for the AAG's next competition in a week's time but he sees Natricia Hopper as making an impact in the under-18 category, especially over the 400 metres distance.
"Sampson is recovering fine, she will be ready for next weekend but I expect big things from Natricia as he has been running well lately," Johnny told Stabroek Sport via telephone.
This rivalry between Mitchell and Sampson might definitely steal the spotlight from all the other races over the course of the two days as both athletes have the drive to win.
Letitia Myles is expected to dominate the under-20 sprints but will go against her long time rival in Tiffany Carto who has slowly improved her times at all her meets since the start of the season.
Alita Moore is also expected to give these girls a tough time over the 100 metres.
"Tiffany is getting back there and she's improving…we're also focusing on her running the 400 metres more so I expect her to do well," Wilson mentioned.
Moore, who is also a long and triple jumper and has won the events nationally on multiple occasions, will most likely dominate in the pit.
The Running Brave Club will have the two most dominant junior female distance runners in two-time 1500 metres gold medalist at the Carifta Games in Jevina Straker and 2012 1500 metres bronze medalist in Andrea Foster.
Straker is expected to dominate the under-20 category with her only possible competition coming from Adama Roberts while Foster is expected to control the under-17 category with no known threat.
Around the Web