By Neil Barry
The University of Guyana will  face the Guyana National Industrial Corporation in their first  final of the Noble House Seafoods second division, two-day competition at the Georgetown Cricket Club, ground, Bourda today from 10.30am.
Much is at stake for the university side as they seek first to confirm participation in the Georgetown Cricket Association's first division competition as well as to prove that they are a competitive side against Georgetown teams.
Led by recently appointed captain Damian Vantull(who scored consecutive hundreds to take his team into the final), the university team has consistently turned in good, all-round performances.
They have managed to bowl teams out twice on most occasions, mainly through the seam bowling of Stephon Josiah and good work from spinners Dennis Heywood, Kenroy Joseph and Vantull himself, who is also among the tournament's leading wicket takers.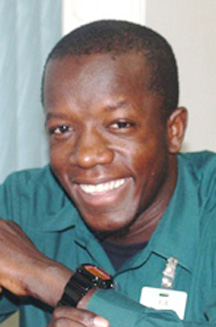 Openers Kumar Bridgelall and Dwight Dodson have returned half century partnerships in three of the last four matches, and will look to build on such form to lay the platform for their team in the final.
As seen in both semi finals, first innings points will be criticial in determining the victor, and both teams will be looking to capitalize on a good first innings score. On what is usually a flat Bourda track, a score ranging between 250-300 can be anticipated by the side batting first, having best use of a fresh wicket which has much history. The university side will thus be hoping history is on their side as they aim to end the tournament on a high.
Not to be left out, GNIC will be a difficult side to defeat, as they are an experienced side  in second division finals and have consistently won titles at this level. Their lineup boasts Orlando Fraser, who took a 10 wicket match haul in the semi-finals and who will be looking to repeat this feat to ensure victory for the club based at Avenue of the Republic.  GNIC will be looking to batsmen Quincy Ovid-Richardson, Premchand Sookdeo, captain Elton Baker and former Guyana Under-19 batsmen Ejaz Mohamed to give them a good score. All rounder Matthew Marks can also be expected to play a key role for GNIC as he did in the semi finals, where his late contribution with the bat and effective bowling helped guide his team to the final.
With much at stake, including prizes for player of the tournament for the batsmen and bowlers, a keen contest can be expected to bring the tournament to a close.
Around the Web