The Annual General Meeting (AGM) and election of office bearers for the Guyana Tennis Association (GLTA) has now been set to be held this Thursday at the Georgetown Sports Club, Camp Street.
A major focus of the meeting will be the election of office bearers as the presidency of the association will be open to nominations, with incumbent president Christopher Ram coming to the end of his tenure.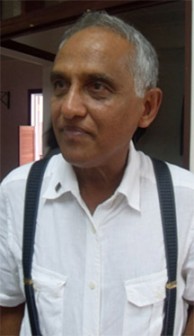 Until now not much has been divulged as to who may get the nod as the new president, although according to reports the  current secretary of the association, Ramesh Sebarran, may be willing to take up the position.
The new committee will be expected to have other new faces as several current office bearers have indicated that they will not be seeking re-election.   The GLTA presidency carries a maximum two-year tenure and once a person has been president of the association for two terms, they are not allowed to run for the position again, neither consecutively nor non-consecutively.
Currently one term amounts to one year, with elections held every year concurrently with the body's AGM. The meeting was previously set to take place late last month but had to be postponed. Ram has been at the helm of the association since he first took over its presidency from Wilfred Lee in October 2009. Lee had been president of the association since it had been revived in 2004. Since being elected Ram was twice re-elected unopposed to the post in 2010 and 2011.
However while he can never again be president Ram noted that he has not ruled out serving on the body's executive in another capacity, though he is not "looking for" any positions.
Around the Web