(Windiescricket.com) ST. JOHN'S, Antigua – Regional players aiming to make the step up onto the international stage will get a chance to impress the West Indies selection panel once again between May 30 and July 2 this year.
The West Indies Cricket Board announced yesterday that the West Indies A-Team will face India-A in three four-day "Tests", two Twenty20 and three One-day matches during the month of June.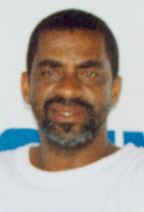 "With a packed international schedule for the remainder of the year, it is important that we identify and develop a number of players that can help to carry the load over the coming months," said Selection Chairman Clyde Butts.
"There is always the possibility of players becoming injured or losing form, it is important that we find adequate replacements to help keep the fight for places in the senior team competitive as we continue the process of improving our bench strength and building West Indies cricket."
Kensington Oval in Barbados, Arnos Vale Cricket Ground in St. Vincent and the Beausejour Cricket Ground in St. Lucia will stage the three Tests.
The two T20 matches will be played at Queen's Park Oval in Trinidad, and the new Queen's Park in Grenada will host the three One-day matches.
"The WICB has shown a commitment over the last few years to providing a number of opportunities for our players to develop," said Butts.
"We hope that the players selected will take the opportunity to play meaningful cricket and put their hands up in the hope of making the senior team."
Match schedule
June
2-5: First "Test" – Kensington Oval, Barbados
9-12: Second "Test" – Arnos Vale Cricket Ground, St. Vincent
16-19: Third "Test" – Beausejour Cricket Ground, St. Lucia
23: First Twenty20 – Queen's Park Oval, Trinidad
24: Second Twenty20 – Queen's Park Oval, Trinidad
27: First One-day – New Queen's Park, Grenada
29: Second One-day – New Queen's Park, Grenada
July
1: Third One-day – New Queen's Park, Grenada
Around the Web