As with Indian coach Duncan Fletcher last year, Australian captain Michael Clarke had good words to say about the West Indies after their latest series ended on Friday.
"It's been a really hard-fought series…and I hope West Indies get a lot of credit for the way they played," Clarke said.
Yet his most relevant comment came in explaining how, all the same, Australia retained the Frank Worrell Trophy for fifth successive time, 2-0 with one drawn, the same scoreline as in India in the West Indies' preceding home-and-away series.
The key was that his team "just managed to win the tough battle at times that you need to win Test matches", Clarke said. "It's the toughest game in the world, over five days, and you can't afford to be off for an hour".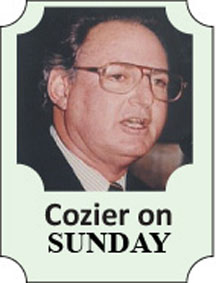 Until the West Indies can shake off their habitual inclination to allow strong positions to slip, on account of an inept hour or two in the field or a sudden batting collapse, their much vaunted, new-found discipline and commitment will continue to be measured only in the hollow terms of being able to stretch matches against top-ranked opponents into the fifth day, rather than on victories.
In the three Tests in India last November, they contrasted totals of 304, 463 and 590 in one innings with 180, 153 and 134 in the other, turning first innings leads of 95 and 108 into a defeat and a tie-draw. The defining session of the latest contest came as early as either side of lunch on the fourth day of the opening Test at Kensington Oval.
Australia, shaken by having to share the preceding ODIs and Twenty20s, were 250 for seven responding to a strong 449 with all their big guns – David Warner, Shane Watson, Ricky Ponting, Michael Clarke and Michael Hussey – already put out of action. Only the bowlers, Ryan Harris, Ben Hilfenhaus and Nathan Lyon, none with a batting average better than 15, were to follow.
Over the next two and a half hours, they utterly changed the course of the match and, ultimately, the series.
An unbroken last wicket partnership between Harris and Lyon carried Australia to 406 for nine, allowing a declaration against their clearly deflated rivals. Almost immediately, the West Indies were 17 for four, eventually all out for 148; all that stood between Australia and their eventual triumph was the fading light.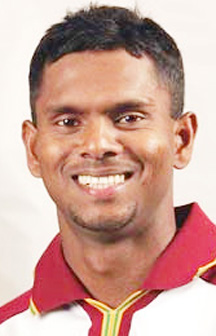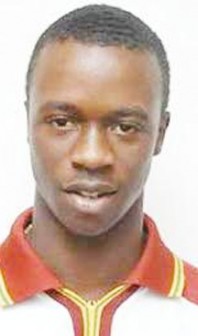 After the rain-spoiled draw at the Queen's Park Oval, Kensington's pattern was repeated at Windsor Park over the past week in a match that would decide whether the West Indies could beat the Aussies in a Test for the first time since the successful pursuit of a record 418 at the old Antigua Recreation Ground in 2003.
Late on the opening day, Australia were tottering at 169 for seven. Once more, the big guns had been silenced. It was now left to Matthew Wade, the wicket-keeper in his third Test who had been clueless against Sunil Narine's spin in the ODIs, to repel the West Indies' advance with the most commanding innings of the series, 103 off 146 balls. Sharing stands of 57 with Mitchell Starc, a rookie left-arm fast bowler in his first match of the series, and 102 with Hilfenhaus, he took Australia to 328.
On a spinning, bouncing pitch against a brittle, inexperienced batting team unaccustomed to handling pressure, that was effectively game, set and match.
Such differences were between an Australian team, even one in a rebuilding stage and as limited as this one, that was just off a 4-0 whitewash of India and knowing how to win, and West Indies whose last series triumph (apart from Bangladesh) was three years ago, a scrappy 1-0 over England at home.
They were compounded by the West Indies' lopsided reliance on three players.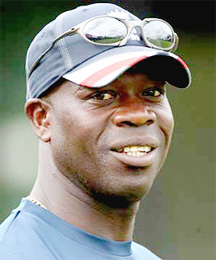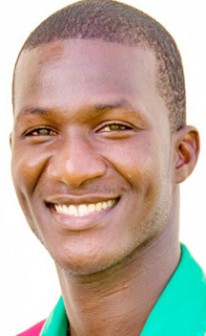 The phenomenal, ever reliable Shivnarine Chanderpaul was the only batsman on either side to consistently overcome the testing environment. Although in his 38th year, he is as fit and as eager as ever; before he finally feels he has had enough, there is no reason why he won't add substantially to the 10,000 runs he passed during his second innings on Thursday.
Kemar Roach's 19 wickets, in spite of conditions unfavourable  to his high quality fast bowling, would have run Chanderpaul close for the Man of the Series award. A measure of his impact was his dismissal of of the top order batsmen (David Warner, Ed Cowan, Shane Watson, Ricky Ponting and Mike Hussey) twice each. Once he was on, a wicket always seemed likely.
Shane Shillingford, the tall off-spinner, had an immediate impact on his return to Test cricket after a year and a half straightening out his action to under the allowable 15-degree flex. His presence instead of the out-of-form leg-spinner Davendra Bishoo in the first Test might well have been telling.
There were other detrimental factors for the West Indies. The knee injury that kept Kirk Edwards out of the last two Tests eliminated a No.3 batsman with a convincing record in his seven Tests.
His absence, along with key players who took up Indian Premier League (IPL) contracts, meant the vital top three in the order were youthful apprentices learning on the job. It took its toll on the openers Adrian Barath and Kraigg Brathwaite, the heavy-scoring teenager at lower levels who has been sent back to the 'A' team to iron out his technique.
For all Clarke's flattering comments and similar acclaim from other observers on the impact of coach Ottis Gibson and captain Darren Sammy on the new spirit within the team, the time is near when they will be judged, especially by the impatient West Indies public, purely on success.
It renders the immediate tour of England, Test cricket's No.1, decisive for both, Sammy more so than Gibson.
Ever since he was appointed by the West Indies Cricket Board (WICB) in October 2010 for an unprecedented three series and the World Cup, there has been a fierce debate over whether, as an all-rounder, Sammy merits his place in a starting eleven.
Only more regular scores, rather than the swashbuckling 64 off 54 balls on Friday that was his highest Test score, 41 off 36 balls at Kensington and unbeaten 30 off 26 balls before the light and the rain brought an abrupt end to the Queen's Park match, and more returns of four or five wickets will render the argument irrelevant.
England in icy May on juicy pitches entirely contrasting those encountered in Bangladesh, India and the Caribbean in their most recent series presents an awesome challenge.
It will test Sammy personally and his team to the limit. For all the WICB's endorsement of his leadership, he has not been made captain for life. He still needs to show he is fully worthy of his place in the eleven.
Around the Web