(Reuters) – The Los Angeles Clippers rallied from a 27-point deficit to stun the Memphis Grizzlies 99-98 in Game One of their first-round playoff series.
The visiting Clippers, who were blitzed by an early onslaught of Memphis three-pointers and trailed by 27 late in the third, tied an NBA playoff record of pulling off a victory after trailing by 21 points with one quarter remaining.
Nick Young scored 19 points off the bench, including a flurry of three straight three-pointers in the fourth, Chris Paul made two game-winning free throws with 23 seconds left and Los Angeles ended the game with an astonishing 28-3 run.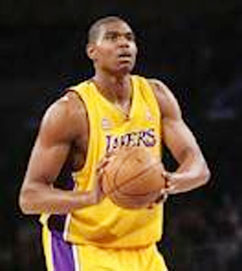 Memphis' Rudy Gay scored 19 but missed a shot as time expired that would have salvaged a victory which looked certain for most of the game.
""Coach took me out at the end of the third quarter and I went nuts. I just said 'coach, give us a chance,'" Paul told reporters after finishing with 14 points and 11 assists. ""(I thought we could win) the whole time."
In other playoff action, the San Antonio Spurs, LA Lakers and Atlanta all took 1-0 leads in their best-of-seven series with the Hawks upsetting a Boston Celtics team who could lose one of their key players after an ugly altercation.
Boston's Rajon Rondo may face a post-season suspension after his chest-bump with an official further soured the 83-74 home loss.
Rondo was given a technical foul for arguing a call in the final minute and quickly made matters worse by confronting referee Marc Davis and defiantly bumping him, earning a second technical and ejection.
Rondo claimed that the bump was unintentional, though the incident could see him penalised by the NBA. ""As I was walking (toward him) I thought he stopped and my momentum carried me into him," said Rondo, who had 20 points and 11 assists. ""I didn't intentionally chest bump him but that's what it appears to be."
In Los Angeles, the Lakers dominated Denver 103-88 behind 31 points from Kobe Bryant and a triple-double by big man Andrew Bynum.
The 7ft Bynum tied an NBA playoff-record with 10 blocks, and added 13 rebounds and 10 assists to give the Lakers their first post-season triple-double since Magic Johnson in 1991.
Bynum's presence slowed the NBA's top scoring team during the regular season.
Danilo Gallinari had a team-high 19 for the Nuggets, who shot just 35 percent from the field.
In San Antonio, Tony Parker scored a game-high 28 points and the red-hot San Antonio Spurs rolled to a 106-91 victory over the Utah Jazz.
The West-leading Spurs, who were upset in the opening round last year despite also being the top seed, got off to a strong start to the playoffs this time round.
Eighth-seeded Utah, who used a five-game winning streak to squeeze into the playoffs, was led by Paul Millsap's 20 points.
Around the Web