The Dynasty Sports Club will be a hive of activity this afternoon when Neville `Cody' Cadogan stages his inaugural 10/10 dominoes competition at the Aubrey Barker Road, South Ruimveldt venue.
The 10/10 tournament promises fast paced action with sittings being decided by the first person tow win two games instead of the four games per 20/20 matches and six games per regular sittings.
This will increase the chances of teams making it to the final where lucrative cash prizes await the winners.
Cadogan told Stabroek Sports yesterday that the aim of the tournament is to make it more competitive hence the two games formula.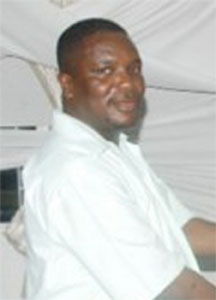 The winning team will receive $60,000, a trophy and six medals compliments of Dynasty while the runners-up will receive $20,000 and a trophy donated by Jermaine Jackson.
The team placing third will receive $10,000 and a trophy donated by Jackson and Orin Joseph, president of the Guyana National Dominoes federation (GNDF).
There is also a special prize donated by Mrs. Cadogan which will go to the person sharing the first double love in the competition.
Entrance fee is $3000 per team and a number of the country's top dominoes clubs such as Wild Bunch, C7, Robb Street Strikers, Bluebirds, Mix Up, T&T, Turning Point, F & H, Strikers and Impressers will be in action. The action gets underway at 1pm.
Mark `Jumbie' Wiltshire, senior organizing secretary of the GNDF is the co-ordinator of the tournament.
Around the Web