By Emmerson Campbell
National amateur welterweight champion, Laured Stewart, suffered a setback to his budding career after he sustained a fractured jaw at the hands of an assailant who is still at large following an argument at a cricket game in Sophia last Sunday.
Stabroek Sport caught up with Stewart's mother Yonette Benjamin yesterday and during an interview she spoke about how her son sustained the injury and also pleaded for justice for the talented amateur pugilist.
Said Benjamin: "I was at home on Sunday and he (Stewart) told me he is going to play a cricket tournament in Sophia and I told him ok and later that day he sent me a message and he told me a man cuffed him to his jaw.  I said why (and)  he said the man's team was about to lose the game and he started to taunt and somebody mentioned that he (Stewart) is an under-19 boxer and the man said I don't have no regards for boxers and he went up to Laured and said I will cuff you and he (Stewart) said you could cuff me, if you cuff me I will bring my father and the man started punching him and told Laured to bring his father."
Benjamin said that she told Stewart to go to the hospital but he said no. The next morning he said he could not feel his teeth, so she took him to Woodlands Hospital.
Stewart's mother noted that she was unable to get a police report at Woodlands Hospital and so she took her 18-year-old son to the Georgetown Hospital.
Benjamin said that as a result of the surgery done on her son's jaw last Wednesday, his entire mouth is wired shut and he was told not to talk or eat any solids for 45 days and all he can do is take liquids, like Supligen.
Benjamin said that she is annoyed at the slow pace of the investigation and stated that the policemen at the Sophia Police Station said that in order for an investigation to be done they must be furnished with a name and the address of the alleged assailant.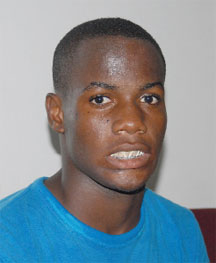 She said she does not live in Sophia and her son does not know his attacker's name or address and so  they are unable to bring him to justice. Benjamin highlighted that the residents in Sophia are reluctant to give the police any information and that makes the situation even worse but all she wants is justice for her son.
"I would like to have some sort of justice for my child because he can't go to gym and that is his career because he had made it on the Olympic team. He cannot box for a while because after reevaluating his jaw in June then they will tell us when he would be able to go back in the ring, that is his hobby and that is what keeps him off the road. He is at home doing nothing, he cannot do anything, he can't even eat and he is crying out because he already lost a lot of weight," said Benjamin.
In an invited comment yesterday Stewart's coach from the Forgotten Youth Foundation (FYF) gym Sebert Blake stated that he is concerned about how the injury will affect his charge mentally in the future.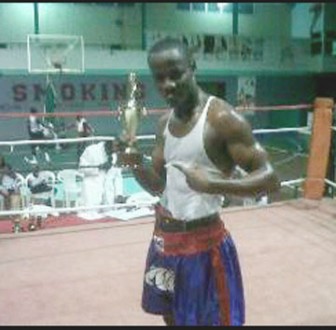 "In the sport of boxing most of it is mental, his injury could affect his career because when he steps in that ring all he could have on his mind is if his jaw gets hit and get broken again."
Blake added: "Laured is one of Guyana's brightest prospects in the sport of boxing and I would like to see the police take more interest in this situation, this whole thing can affect his career."
Around the Web