By Cosmo Hamilton
As seasons go in continents such as North America and Europe winters are cold and austere. Days are short and the nights are long; winds are icy and snow is a regular event. And so one longs for the upcoming spring which one likes to think is usually green and full of promise. But spring, a season which runs roughly from March 20 until June 21 which ushers in summer, is usually wet and quite damp particularly early in the season.
In England this year it is no different; in fact it has been an exceptionally wet spring so far and so it does not promise to be a particularly warm and welcoming visit for the West Indies who begin what is essentially a spring tour today with a three-day match against Sussex at Hove. The third and final Test match against England on this tour is scheduled for June 7 – 11 at Birmingham, almost two weeks before the official start of summer and warmer weather.
So it is expected to be quite a challenge for the young inexperienced Windies squad coming out of the warmth of the Caribbean to alien unfriendly conditions. With only two warm-up matches before taking on the number one ranked team in the world in the First Test at Lords on May 17th, the West Indies must acclimatize in short order.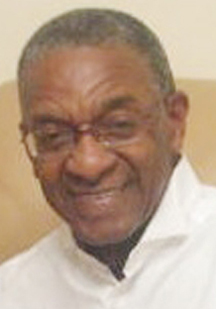 Coach Ottis Gibson and batting coach former West Indies opening batsman Desmond Haynes face a monumental task of preparing the team mentally and physically for a formidable opposition led by a batting line-up of skipper Andrew Strauss, Alistair Cook, Kevin Pietersen and Ian Bell. They will be augmented by a rather potent bowling attack spearheaded by James Anderson, Stuart Broad, Tim Bresnan, and off-spinner Graeme Swann.
Gibson who is quite familiar with English conditions having played there for several years and coached the England bowlers previously, has thrown down the gauntlet to his team, in a recent interview, saying "We have to get out there and be tough and be men and play some very tough cricket." The typically blunt Barbadian is essentially instilling in his squad that to a great extent it is 'mind over matter'. And as a legendary Black baseball pitcher from the old Negro leagues Satchel Page used to say "It is mind over matter. If you don't mind, it don't matter." That of course is easier said than done.
This team, however, is not about to roll over and die. In recent times the West Indies appear to have taken on the personality of their coach Gibson and captain Darren Sammy. And in spite of being unsuccessful in Tests they have manifested a dogged determination and a never-say-die attitude. The men from the Caribbean have grown in confidence progressively and it would be short-sighted to underestimate them.
When fully fit and focused their bowling attack of Kemar Roach, Fidel Edwards, Ravi Rampaul, complemented by off-spinner Shane Shillingford, compare with most top tier Test teams. On this tour the challenge for Sammy and his attack would be to prevent rear guard production from Broad, Bresnan, Swann, and Anderson, all capable with the bat, after they have gone through the frontline batters.
The batting will be anchored by the world's number one Shivnarine Chanderpaul, who over the years has scored 1164 runs at an average of almost 48 per innings in Tests in England. Needless to say the Windies would need good starts from their rather vulnerable opening pair of Adrian Barath who has had a lean season so far with a tally of 65 runs in his last six innings, and Kieran Powell with 87 in four innings against the Aussies with a top score of 40. Batting around Shiv, Kirk Edwards could stamp his authority at number three, followed by Darren Bravo – the sporadic number four. And bolstering the middle to lower order would be new and improved all-rounder Narsingh Deonarine, wicketkeeper Denesh Ramdin and Sammy.
What is required of this squad to be competitive and even successful is a concentration on the 'F' words. Focus – laser-like concentration on every ball from the first ball to the last whether batting or fielding. Familiarity – an encyclopedic knowledge of the tendencies, weaknesses and the strengths of every member of the opposing team. Fortitude – mental toughness to bowl in the right areas and at the right lengths; and the team must adopt the Shivnarine syndrome – (a) resist playing at deliveries that should be left alone, (b) be mindful of shot selection, and (c) be patient at the crease at all times.
Around the Web