By Iva Wharton
Acting General Secretary of the Caribbean Football Union (CFU) Damien Hughes has described the contents of a letter written by the Guyana Football Federation (GFF) in relation to their objection to the process by which Guyana's Alpha United were eliminated from the CFU Club Championships as "unfortunate and inappropriate."
The GFF had written CFU stating that they had a "major difficulty" with respect to the formula used in arriving at the teams to advance out of the respective groups.
The GFF had argued in its letter that in arriving at their decision CFU had negated the results of an official match in an effort to form a comparison between a club which had played three matches against one which had played two.
"The vital question which has to be answered is what would have been the probability of the preferred club's success if it had played the additional match?" the GFF questioned adding "The CFU's presumption has to be that it would have neither lost nor drawn that match if such a match was played."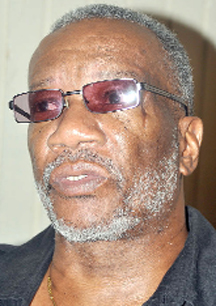 Hughes in his response stated:"What I would say neither as a counter nor as refutation, but as fact is that had the CFU taken the decision to award three points to each of the teams in the Haiti group due to the withdrawal of the Curacao club one day before the scheduled travel day, we would still have arrived at the same result (i.e. Baltimore being the best second place team with seven points). The CFU does not have a preferred club and so any suggestion as alluded to in your correspondence would be both unfortunate and inappropriate."
Hughes added: "As acting General Secretary, I am guided by the decisions of the CFU, its various organs and the regulations entrusted to implement the decisions of the same. To this end, I am directed by Article XXII of the CFU Club Championship Regulations".
However Adonis posited that … "in our humble opinion, a more equitable option that recognized the performance of each club in all games might have been to utilize the 'two best' results of the second-placed team(s) in the four-team preliminaries."
Meanwhile, Alpha United's President Odinga Lumumba said he intends to send a follow up letter to the CFU before the current week  ends in relation to his club not being selected for the second round of the CFU tournament.
Around the Web