Amelia's Ward Russians held their nerves to pull off a cliff-hanger win over Hardnocks in the Guinness Greatest of the Streets five-aside football finals in Linden Saturday evening at the Mackenzie Municipal Market tarmac.
The Amelia's Ward side won 1-0 in a penalty shootout after the two teams battled to a 0-0 draw in regular and extra time.
Odel Allicock held his nerve in the penalty shootout to score the game's winner after two players from each team failed to score in the nerve racking penalty kicks.
It was the perfect finish to the 32-team tournament held in the Mining Town after rain had threatened to force a cancellation of the final. However,   players, officials and spectators braved the inclement weather for almost two hours and when the rain finally ceased they were treated to a night of exciting matches.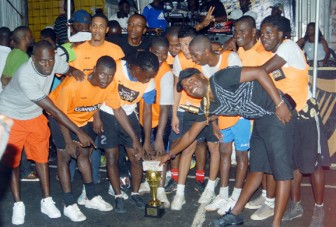 The ball weaving Retrieve Unknowns captured the third position in a display of excellent ball skills with a lop-sided 4-0 win over Pokerburg.
Darrell George scored a double in the 3rd and 12th minutes of play, Marcello Jansen netted in the 4th while Travis Adolph converted a penalty kick in the 19th minute to seal the deal for Retrieve Unknowns.  George of was adjudged the  highest goal scorer  in the tournament while Shawn Daniels of Amelia's Ward Russians was voted the Most Valuable Player.
The winning team took home $500,000 while the second placed team carted off $250,000 for their efforts.
There was also a special exhibition tournament on the closing night. Before the start of the final, the teams were introduced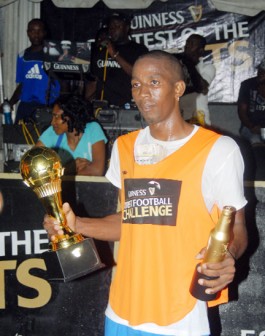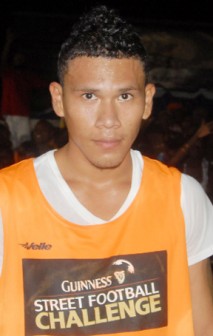 to Region 10 Regional Chairman Sharma Solomon and executives of Banks DIH including Guinness Brand Manager Lee Baptiste, Linden Branch Manager Shondell Easton and Outdoor Events Manager Mortimer Stewart.
Around the Web