Guyana's local track and field big three athletes in Winston George, Rupert Perry and Quinse Clarke have been hit by injury which has robbed Perry and Clarke of the opportunity of qualifying for the upcoming London Olympic Games.
The three are currently undergoing training at the   High Performance Centre in Jamaica where they were expected to improve over a six-month period which started in February this year.
With just 81 days remaining to the start of the world's most prestigious sporting event – the Olympics – reports out indicate that injury has curtailed the progression of the three athletes.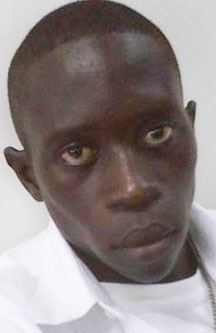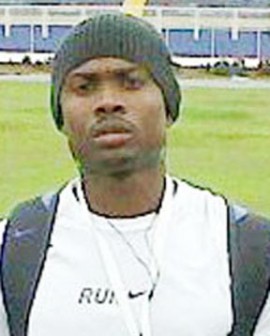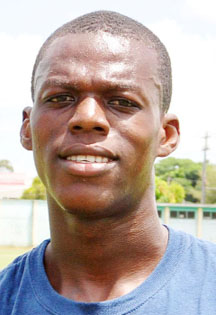 George, a member of the Guyana Police Force (GPF), who has already qualified for London, is now back on track after sustaining a groin injury while training at the High Performance Centre, a source told Stabroek Sport.
The Guyana Defence Force (GDF) 100 and 200 metres sprint duo of Perry and Clarke who are hoping to make the qualifying times for the Olympics are receiving therapy at the moment. Clarke is suffering from shin splints while Perry is said to be the worst of three nursing an injury yet to be disclosed but said to be devastating enough to end his stint in Jamaica.
However, according to the source, it was revealed that progress is being made with George and that he is expected to compete on May 19.
Stabroek Sport contacted president of the Athletics Association of Guyana Colin Boyce who confirmed that George had indeed sustained a groin injury but was back on the track and training for his Olympic debut.
However, Boyce said that he was not too clear on the status of Clarke and Parry and would relate their statuses as soon as he makes contact with the athletes in Jamaica.
Around the Web