`The victory by Floyd Mayweather over Miguel Cotto Saturday night  in Las Vegas cemented his place among the greats, but in a few days time Mayweather will be placed among the criminals'
By Carwyn Holland
Millions of boxing fans from around the world last Saturday night watched from the edges of their seats as the world number-one, pound-for-pound and pay-per-view king, Floyd "Money" Mayweather (43-0), pulled off one of the most 'snatched from the nose of defeat' victory in an epic battle against PPV number-three rated and defending light middleweight champion Miguel Cotto (37-3).
Cotto, the pride of Puerto Rico, entered the fight as the defending WBA champion with two debatable defeats, a 1-7 underdog rating, little confidence from boxing pundits and a gargantuan task of defeating the world's best boxer.
Before the fight he, however, received rare praise and respect from the usually 'disrespectful and trash talking' "Money" Mayweather.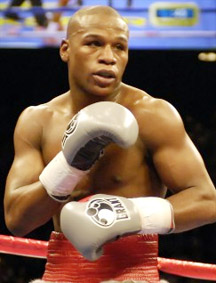 During the fight he placed 'question marks' in every brain cell of Mayweather fans watching the fight and left the ring with even more respect from the usually dominant PPV King and the bragging title for boxers who would have hurt Mayweather during a fight, much less leaving him bloodied after the contest.  The performance by Cotto was inspiring and can be rated as the best in his 40-fight career.
Mayweather, on the other hand, entered the fight with all the bets and comfort of a `King' in his prime.
He was, however, unusually respectful of his opponent but was characteristically confident in himself and his abilities. The fight turned out to be his worst nightmare as a raucous crowd of 16,047 in the MGM Grand Garden Arena, and millions around the world, watched him opting to stand toe-to-toe with Cotto and absorb the most punishment in his career as blood flowed from his mouth and his nose.
He, however, produced a breathtaking performance to reach 43-0 and earn the WBA light middleweight title as he out boxed Cotto in the early and latter parts of the fight. It has been a tradition of "Money" Mayweather to celebrate his victories for weeks and possibly months with lavish parties which often land him in `out of ring' troubles.  This time his celebrations will be very short-lived as the undisputed champion of the ring who spent years dodging punches inside the square jungle, will have to submit to incarceration at the Clark County Detention Centre on June 1, 2012 after he pleaded guilty to domestic violence. The champion had struck a deal to end his two pending criminal cases which stemmed from putting hands on his ex girlfriend in front of their children and beating a security guard over parking citations.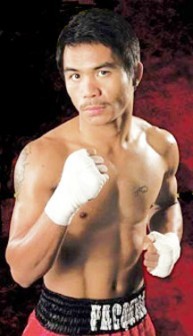 Mayweather apparently in a fit of jealousy after Chicago Bulls player C. J. Watson became the apple of his ex-girlfriend's eyes, allegedly cuffed and kicked his children's mother Josie Harris after he came across love messages exchanged between the two. He further threatened to kill them both and was also charged with larceny as he took Harris' Apple iPhone 4 valued at US $322.17.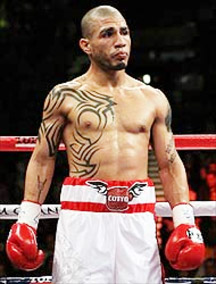 After his bout with Cotto, Mayweather seemed to gave unusual half smiles to everyone he came into contact with as he celebrated his hard fought  victory, but with a great sense of what is next to come.
He is now thinking of the three p's, Prison, Punches and Pacquaio (PPP).  He heads to prison for 90 days and will be randomly tested by fellow prisoners who will be more than happy to trade punches with the best puncher of this generation. His final thoughts after the Cotto fight, after every meal, and maybe after saying his prayer at night before retiring to bed, might whether Pacquaio will be the final "P" which he will face on his return from prison.
Around the Web