The three-man boxing team of Stefan Gouveia, Imran 'Magic' Khan and Bert Braithwaite currently in Rio de Janeiro, Brazil taking part in the Olympic qualifier box off suffered mixed fortunes in their respective bouts.
According to a press release from the Guyana Amateur Boxing Association (GABA) yesterday, Gouveia fighting in the lightweight category won his matchup 16-seven against Teofilo Jeronimo of Honduras, while Khan (bantamweight) and Braithwaite (junior welterweight) suffered defeats.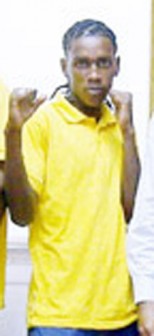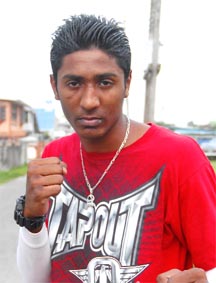 Khan lost his bout to Argentine, Alberto Melian five-20 while Braithwaite lost by referee stops contest (RSC) in round two of his bout with St Lucian Marcellin Lyndel.
If Gouveia wins his quarterfinal bout against Colombian Eduar Marriaga tonight, he will be Guyana's next Olympic pugilist.
The release further stated that Khan, the reigning joint Junior Sportsman-of-the-Year was diagnosed with a virus before his fight which caused him to seek medical attention in the form of saline injection.
The boxers will return to Guyana on May 15.
Around the Web