HELSINKI, Finland,  CMC-Finland based retired athlete, Sheldon Monderoy, is seeking to introduce a middle and long distance running programme to Trinidad and Tobago.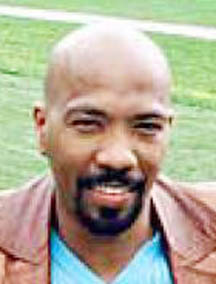 Monderoy, who holds national records in six events, says his aim is to increase Trinidad and Tobago's participation in international track and field events.
The 40-year-old former middle distance runner says he is planning to return home before year end to start his programme which involves coaching an elite group of about 12 middle and long distance runners.
"I would visit sports teams, and look for those who show some form of ability" said Monderoy who has T&T records in the outdoor 1,500 metres, mile and 3,000m events, as well as the indoor 1,500m, mile and 3,000m.
"I'm getting to the stage of life where it's not about financial gain anymore, but what life is about. I want to help develop track and field in Trinidad and Tobago—it's about developing the country."
Monderoy is the owner of Live Stream Finland, a successful internet video company in Finland.
"The company can be run from anywhere in the world, because it's internet-based" he told the Express Newspaper.
"I want to be back home for the sole purpose of building a programme."
At the University Of South Florida (USF), Monderoy was coached by Bob Braman, the man who steered Florida State University (FSU) to National Collegiate Athletic Association (NCAA) Outdoor Track and Field Championship titles in 2006 and 2008.
In Finland, he trained under the guidance of 1972 Olympic men's 1,500m champion Pekkha Vasala and Lasse Mikkelsson, head of that country's distance running programme.
"Thinking about my own experiences and the level of coaching I have had, my expertise is going to waste. I have the knowledge and I'm willing to return home" said Monderoy.
"Middle and long distance running haven't had great success in T&T".
Monderoy is already planning to enlist three middle and long distance runners including Tonya Nero, to benefit from his proposed coaching programme.
"That Nero girl is definitely a high potential athlete" he said.
"She just needs the right training now."
Nero will represent T&T at the World Half Marathon Championships, in Kavarna, Bulgaria, on Saturday.
Comments

The inaugural Magnum 'Tek Charge and Win', Futsal Christmas Classic was officially launched yesterday at the Windjammer International Hotel and Cuisine, Queen Street, Kitty.

TAROUBA, Trinidad, CMC – Guyana Jaguars captain Leon Johnson hit a sparkling, fifth first-class hundred to put the current leaders and reigning three-time champions into the early ascendancy against Trinidad & Tobago Red Force in the Regional 4-Day Championship on Thursday.

If you are a fan of chiseled physiques, then the place to be this evening is the Theatre Guild in Parade Street, Kingston.

Turfites get ready, the 'Sport of Kings' returns to the Alness Turf Club tomorrow for a grand one-day meeting.
The Playoff Round of the Guyana Amateur Basketball Federation (GABF) 2017 'Road to Mecca' tournament bounces off today at the Cliff Anderson Sports Hall, Homestretch Avenue.