HELSINKI, Finland,  CMC-Finland based retired athlete, Sheldon Monderoy, is seeking to introduce a middle and long distance running programme to Trinidad and Tobago.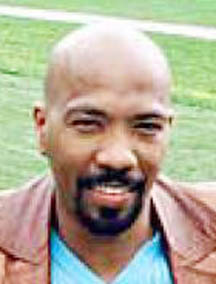 Monderoy, who holds national records in six events, says his aim is to increase Trinidad and Tobago's participation in international track and field events.
The 40-year-old former middle distance runner says he is planning to return home before year end to start his programme which involves coaching an elite group of about 12 middle and long distance runners.
"I would visit sports teams, and look for those who show some form of ability" said Monderoy who has T&T records in the outdoor 1,500 metres, mile and 3,000m events, as well as the indoor 1,500m, mile and 3,000m.
"I'm getting to the stage of life where it's not about financial gain anymore, but what life is about. I want to help develop track and field in Trinidad and Tobago—it's about developing the country."
Monderoy is the owner of Live Stream Finland, a successful internet video company in Finland.
"The company can be run from anywhere in the world, because it's internet-based" he told the Express Newspaper.
"I want to be back home for the sole purpose of building a programme."
At the University Of South Florida (USF), Monderoy was coached by Bob Braman, the man who steered Florida State University (FSU) to National Collegiate Athletic Association (NCAA) Outdoor Track and Field Championship titles in 2006 and 2008.
In Finland, he trained under the guidance of 1972 Olympic men's 1,500m champion Pekkha Vasala and Lasse Mikkelsson, head of that country's distance running programme.
"Thinking about my own experiences and the level of coaching I have had, my expertise is going to waste. I have the knowledge and I'm willing to return home" said Monderoy.
"Middle and long distance running haven't had great success in T&T".
Monderoy is already planning to enlist three middle and long distance runners including Tonya Nero, to benefit from his proposed coaching programme.
"That Nero girl is definitely a high potential athlete" he said.
"She just needs the right training now."
Nero will represent T&T at the World Half Marathon Championships, in Kavarna, Bulgaria, on Saturday.
Comments

A maiden unbeaten century from Guyana Jaguars' wicket keeper batsman Anthony Bramble, placed the hosts in a position of comfort at stumps last evening, the first day of their seventh-round encounter against the Leeward Islands Hurricanes at the Guyana National Stadium, Providence  Jaguars end the night on 276 – 8  The day/night encounter began with the hosts winning the toss and electing to bat.

Keevin Allicock, Colin Lewis and Joel Williamson all chalked up wins on Wednesday in exciting fashion at the Caribbean Development Boxing Tournament currently underway in St Lucia.

Defending champion Silver Shattas crushed Topp XX by a 3-1 scoreline, when the 5th Annual Upper Demerara Football Association (UDFA)/GT Beer Football Champion-ship continued on Wednesday.

By Statistician Charwayne Walker Grenadian Emmanuel Stewart, who led the West Indies Under-19 team earlier this year to South Africa and Zimbabwe, created history by becoming the first player from the Windward Islands to captain the West Indies at this level.
Taylor Fernandes and Daniel Islam secured contrasting wins in the Category-A section, when the Farfan and Mendes Junior Skill Level Squash Championship, continued on Wednesday.