HELSINKI, Finland,  CMC-Finland based retired athlete, Sheldon Monderoy, is seeking to introduce a middle and long distance running programme to Trinidad and Tobago.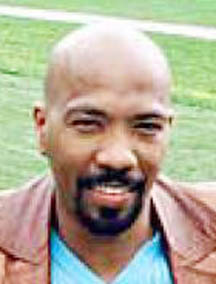 Monderoy, who holds national records in six events, says his aim is to increase Trinidad and Tobago's participation in international track and field events.
The 40-year-old former middle distance runner says he is planning to return home before year end to start his programme which involves coaching an elite group of about 12 middle and long distance runners.
"I would visit sports teams, and look for those who show some form of ability" said Monderoy who has T&T records in the outdoor 1,500 metres, mile and 3,000m events, as well as the indoor 1,500m, mile and 3,000m.
"I'm getting to the stage of life where it's not about financial gain anymore, but what life is about. I want to help develop track and field in Trinidad and Tobago—it's about developing the country."
Monderoy is the owner of Live Stream Finland, a successful internet video company in Finland.
"The company can be run from anywhere in the world, because it's internet-based" he told the Express Newspaper.
"I want to be back home for the sole purpose of building a programme."
At the University Of South Florida (USF), Monderoy was coached by Bob Braman, the man who steered Florida State University (FSU) to National Collegiate Athletic Association (NCAA) Outdoor Track and Field Championship titles in 2006 and 2008.
In Finland, he trained under the guidance of 1972 Olympic men's 1,500m champion Pekkha Vasala and Lasse Mikkelsson, head of that country's distance running programme.
"Thinking about my own experiences and the level of coaching I have had, my expertise is going to waste. I have the knowledge and I'm willing to return home" said Monderoy.
"Middle and long distance running haven't had great success in T&T".
Monderoy is already planning to enlist three middle and long distance runners including Tonya Nero, to benefit from his proposed coaching programme.
"That Nero girl is definitely a high potential athlete" he said.
"She just needs the right training now."
Nero will represent T&T at the World Half Marathon Championships, in Kavarna, Bulgaria, on Saturday.
Comments

Hector Edwards, Secretary General of the Guyana Olympic Association (GOA) said last night that he expected the Guyana team to this year's South American Youth Games in Chile to do well.

MANCHESTER, England, CMC – West Indies' dismal One-Day International form continued with a seven-wicket defeat to England in the critical opener at Old Trafford here yesterday, a result that condemned the Caribbean side to a 10-team qualifying tournament in order to reach the 2019 Cricket World Cup.

Port Mourant Training Centre1 (PMTC1) and the GuySuCo Training Centre Port Mourant1 won the senior and junior divisions of the Berbice Volleyball Association in collaboration with Kendall Union Sports Club (KUSC) Mark Henriques Memorial volleyball tournament Sunday at the KUCS ground, Number 19, Corentyne, Berbice.

MANCHESTER, England, CMC – Skipper Jason Holder said yesterday West Indies had let themselves down with "inconsistent" bowling after they lost the opening One-Day International of the five-match series by seven wickets to England.

LONDON, CMC – Little fireworks accompanied West Indies opener Kraigg Brathwaite's English County debut yesterday as he failed on the opening day of Yorkshire's penultimate match in Division One.