HELSINKI, Finland,  CMC-Finland based retired athlete, Sheldon Monderoy, is seeking to introduce a middle and long distance running programme to Trinidad and Tobago.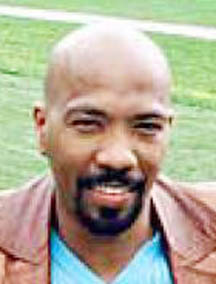 Monderoy, who holds national records in six events, says his aim is to increase Trinidad and Tobago's participation in international track and field events.
The 40-year-old former middle distance runner says he is planning to return home before year end to start his programme which involves coaching an elite group of about 12 middle and long distance runners.
"I would visit sports teams, and look for those who show some form of ability" said Monderoy who has T&T records in the outdoor 1,500 metres, mile and 3,000m events, as well as the indoor 1,500m, mile and 3,000m.
"I'm getting to the stage of life where it's not about financial gain anymore, but what life is about. I want to help develop track and field in Trinidad and Tobago—it's about developing the country."
Monderoy is the owner of Live Stream Finland, a successful internet video company in Finland.
"The company can be run from anywhere in the world, because it's internet-based" he told the Express Newspaper.
"I want to be back home for the sole purpose of building a programme."
At the University Of South Florida (USF), Monderoy was coached by Bob Braman, the man who steered Florida State University (FSU) to National Collegiate Athletic Association (NCAA) Outdoor Track and Field Championship titles in 2006 and 2008.
In Finland, he trained under the guidance of 1972 Olympic men's 1,500m champion Pekkha Vasala and Lasse Mikkelsson, head of that country's distance running programme.
"Thinking about my own experiences and the level of coaching I have had, my expertise is going to waste. I have the knowledge and I'm willing to return home" said Monderoy.
"Middle and long distance running haven't had great success in T&T".
Monderoy is already planning to enlist three middle and long distance runners including Tonya Nero, to benefit from his proposed coaching programme.
"That Nero girl is definitely a high potential athlete" he said.
"She just needs the right training now."
Nero will represent T&T at the World Half Marathon Championships, in Kavarna, Bulgaria, on Saturday.
Comments

Fresh from her victory over Agnieszka Radwanska of Poland (world- ranked number 35) whom she thrashed 6-2, 6-2 in the quarter-finals of this year's ASB Classic, American world-ranked tennis player Sachia Vickery accompanied by her mother Paula Liverpool and her brother Dominique Mitchell, yesterday paid a courtesy call to Minister of Social Cohesion who is also the Minister Responsible for Sport, Dr.

Minister with Responsibility for Sport Dr. George Norton yesterday reiterated his support for boxing and sport in general during a courtesy call by the top brass of the Guyana Boxing Board of Control (GBBC) and some of the combatants on the 'Bad Blood' card scheduled for Saturday at the Cliff Anderson Sports Hall (CASH).


The year 2018 has started badly for the Guyana Football Federation (GFF) as its Marketing Director, Dario McKinnon, has reportedly tendered his resignation.

MOUNT MAUNGANUI, New Zealand, CMC – West Indies Under-19s' title defence ended in shambles with a heavy 76-run defeat to South Africa Under-19s, but controvery accompanied their disappointing exit from the International Cricket Council (ICC) Youth World Cup here yesterday.

West Indies fast bowler Ronsford Beaton says he remains reassured even though there are suspicions about the legality of his bowling action an issue which poses a threat to his fledging career.