Guyana and Jamaica are on collision course as the Team matches of the West Indies fullbore shooting championships take place today and tomorrow at the Timehri rifle ranges.
Both countries share the two titles at stake with Guyana being the holder of the Long Range crown while Jamaica are the reigning short range champions.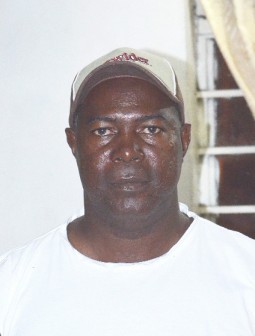 The Guyanese shooters will fancy their chances in both team matches following the outstanding performances of newly-crowned regional individual champion Lennox Braithwaite, national captain Mahendra Persaud, vice captain Dylan Fields and Ransford Goodluck who all placed in the top four of the individual competition which ended Thursday.
The squad will also include day one winner at 300 yards Claude Duguid and the three overseas based shooters John Fraser, Sigmund Douglas and Paul Archer.
There are  also support from Richard Fields, Ryan Sampson and Peter Persaud.
The Jamaicans have in their line up the inform John Nelson, David Rickford, Aubrey Yee-Sang, Jose Nunez, Valarie Newman, Denis Lee and  Wayne McNair who have all performed  creditably in the individual events.
Previous winners Trinidad and Tobago will also be a team to watch with veteran shooter Norris Gomez, Carl Awong, Ezekiel Joseph and Stephen Chung leading their charge.
Barbados and Antigua/Barbuda can also spring some surprises once their shooters step up their game.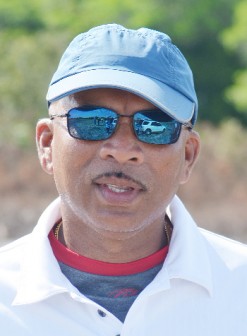 The long range match will be contested today over 900 and 1000 yards, while tomorrow the teams will battle in the short range showdown at 300, 500 and 600 yards ranges starting at 09:00 hours on both days.
Meanwhile the local shooters showed their force on the final day of the individual competition with Persaud winning the penultimate event at 900 yards with 72 points with 3 V-bulls while Braithwaite won at 1000 yards as the 'X' Class shooters dominated.
Lance Trotman  an 'O' class shooter of Barbados ended in second position behind Persaud with 70 points followed by Braithwaite third with 69-3 and Nelson and McNair tied on 69-2.
Trotman was again second at the 1000 yards range with 67-1 finishing behind Braithwaite who shot 72-7.
Third place was taken by Fields with 66-1 with Awong fourth with 64-2.
Trinidadian Stephen Chung was crowned 'O' Class grand aggregate winner with 362 points and 15 V-bulls followed in second position by female shooter Shelly Hinds of Barbados with 360-14, Guyanese Douglas 359-13, Christopher Joseph of Antigua/Barbuda 359-12 and Ezekiel Joseph of Trinidad and Tobago with 357-9.
The presentation of prizes will take place tomorrow at GDF Officers Mess starting at 19:00 hours.
Comments

The Leon Johnson-led Guyana Jaguars cricket team returned home yesterday following their semifinal exit on Thursday taking a lot of positives from the Cricket West Indies (CWI) Regional Super50 tournament.

National player Chelsea Edghill will not participate in the upcoming Commonwealth Games a close associate of the Guyana Table Tennis Association (GTTA) has revealed.

The Athletic Association of Guyana (AAG) has confirmed its list of athletes picked to represent the nation at the 2018 Commonwealth Games.
Some two weeks after the tournament was expected to conclude, the final of the Guyana Cricket Board (GCB)/Dave West Indian Imports Under-15 tournament 2018 is set to take place today at the Georgetown Cricket Club (GCC) Ground, Bourda, weather permitting.

Former West Indies captain, Ramnaresh Sarwan and friends have decided to sponsor two tournaments in Berbice in an effort to assist the development of the game in the Ancient County.