By Neil Barry Jr.,
The Georgetown Cricket Association (GCA) yesterday held a pre-match briefing with the captains and coaches as well as the officiating umpires participating in the Queensway Cup final which will be held today and not yesterday as was previously reported.
Demerara Cricket Club captain Christopher Barnwell, Georgetown Cricket Club captain Leon Johnson, umpires Eddie Nichols, Nigel Duguid and Shannon Crawford and the respective coaches Garvin Nedd and Monty Lynch were all present at yesterday's briefing which was chaired by former Guyana middle order batsman Mark Harper.
Harper duly led the panel into discussions pertaining to the regulations in place for the final.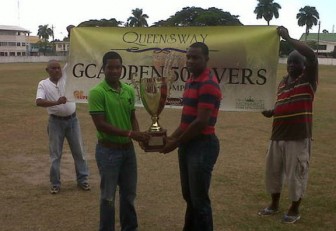 The briefing was also staged to ensure all relevant parties are au fait with rules, and to ensure the game is played within the correct spirit.
In wrapping up the discussion, Harper stated that he expects a keenly contested final to be played hard and in good spirit with quality umpiring. He also said that the final presents a good opportunity to showcase the talent in Georgetown and concluded by stating that cricket should be the final winner before wishing both teams well. The match commences promptly at 9:30 a.m.
Comments

(Reuters) – After playing most of their home games in the United Arab Emirates due to security concerns over the last eight years, Pakistan hope hosting a series against a World XI next month will help cement the return of international cricket to the country.

LONDON,  (Reuters) – Conor McGregor should rely on the skills that have made him a two-weight UFC champ and not try to out-box unbeaten Ameri-can Floyd Mayweather when the two clash in Las Vegas on Saturday, former sparring partner Steve Collins Junior told Reuters.
(Reuters) – Rafael Nadal's return to the top of the world rankings is a testament to the Spaniard's longevity in the game and is as impressive as any of his career achievements, men's tennis chief Chris Kermode has said.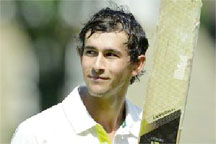 DHAKA (Reuters) – Ashton Agar looks set to play his first cricket test in four years against Bangla-desh on Sunday after coach Darren Lehmann suggested Australia would go with two spinners for the series opener in Mirpur.

MILAN,  (Reuters) – Kimi Raikkonen will be racing for Ferrari again next season after the Italian Formula One team announced yesterday a contract extension with the Finn for 2018.