Toolsie Persaud Limited extends
deepest sympathy to family
Former Toolsie Persaud Limited tapeball cricketer Robert Boodram played his last innings on November 1 in Toronto, Canada after a brief period of illness. He was 47-years-old. The late Boodram was an integral member of the Toolsie Persaud Limited tapeball team which played regularly in friendly and other encounters in the National Park. Boodram began playing tapeball for Toolsie Persaud Limited in the late eighties and so respected was he because of his knowledge of the game and his level headedness that he was soon nominated for the post of captain a  post he held until he migrated 12 years ago.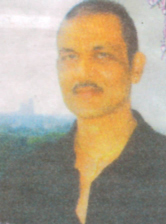 "Robby" as he was familiarly called, played several exceptional knocks playing against some of the best tapeball players to play on the tarmac, his friend and tapeball colleague Ronald Mootoo recalled.
According to Mootoo, the TPL tapeball team included such stalwarts as Mootoo himself, Bonny and Andre Chanderballi, Patangli Persaud, Ingram Dey, Sunil Singh, Anand Persaud, Dr. David Samaroo, Peter Persaud, Parsram Mathura, and Rett Alli.
The Chairman, Mr. Toolsie Persaud, and directors Vinod Persaud, Rajesh Persaud, and Avinash Persaud would like to extend their deepest sympathy to the Boodram family.
Around the Web