KANSAS CITY, Missouri (Reuters) – Kansas City Chiefs linebacker Jovan Belcher committed suicide outside the team's training facility yesterday morning in an apparent murder-suicide.
Kansas City police launched an immediate investigation into the double killings after Belcher's girlfriend was earlier shot dead at a nearby home.
Minutes after the first fatal shooting, police were called to the Chiefs' practice facility neat Arrowhead Stadium where Belcher, 25, turned the gun on himself.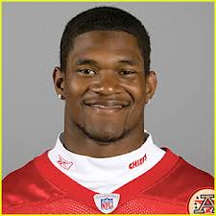 "As officers pulled up and were getting ready to get out of their car, they heard a gunshot," police spokesman Darin Snapp said. "The individual, it appears, took his own life."
Snapp said Belcher killed himself in front of several Chiefs staff, including head coach Romeo Crennel and general manager Scott Pioli.
"He was not threatening the employees at all," the spokesman said.
"He was just talking to them and thanking them for everything they had done for him."
Snapp said police had minutes earlier been called to a nearby house after reports that a woman had been shot multiple times by her boyfriend.
The woman, who was not named, was later pronounced dead on arrival at hospital. Local media reported the dead woman was Belcher's girlfriend and the couple had a three-month old daughter.
The Chiefs released a brief statement. "We can confirm that there was an incident at Arrowhead earlier this morning," it said. "We are co-operating with authorities in their investigation."
The Chiefs have won just one of 11 games this season, the worst record in the National Football League. They were due to host the Carolina Panthers today.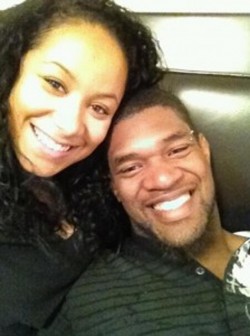 Local media said it was still uncertain whether the game would be played but the Panthers had been instructed to fly to Kansas yesterday afternoon as scheduled.
The tight-knit NFL community was stunned by the news with officials and players from the league expressing their shock on their social media accounts.
"There is nothing profound or comforting to say that can help us understand or explain a situation like this," tweeted NFL Players Association assistant executive George Atallah.
Defensive end Justin Tuck, a two-time Super Bowl winner with the New York Giants, also passed on his condolences to the Chiefs on his Twitter account.
"Man prayers go out to the KC Chiefs community and families after this morning's tragic incident," he wrote.
Belcher was signed by the Chiefs in 2009 after he was overlooked in the NFL Draft and established himself as a regular starter in his second season.
Earlier this year, he signed a one-year deal worth just under $2 million. This season Belcher started 10 of 11 games, making 38 tackles.
Comments

(Reuters) Three USA Gymnas-tics board members resigned yesterday in the wake of its former team physician sexually abusing female gymnasts, a step the organization said would support its reform efforts.

(Reuters) – The presidents of world soccer and world athletics are set to be snubbed by the International Olympic Commit-tee (IOC) next month when the body is likely to again overlook them for membership, a source told Reuters yesterday.

BRIDGETOWN, Barbados, CMC – The Vivian Richards Cricket Stadium in Antigua will host the final of the Women's Twenty20 World Cup later this year, the International Cricket Council confirmed yesterday.

By Charwayne Walker When Tagenarine Chanderpaul reached three figures against Barbados at the Kensington Oval in the ninth round of the Cricket West Indies Digicel-sponsored Regional four day championships earlier this month, the son of the legendary Shivnarine Chanderpaul had placed himself and his father on an elite fathers and sons list who had the distinct honour of scoring a century at the Regional First Class Level.

By Romario Samaroo Guyana Jaguars Head Coach, Esaun Crandon said Sunday that excellent preparation and planning were the factors mainly responsible for the Guyana Jaguars winning the just-concluded Cricket West Indies (CWI) Digicel Regional four-day competition.